From Photos to AI Portraits: Transforming Moments into Art using Pixbim AI Portrait Generator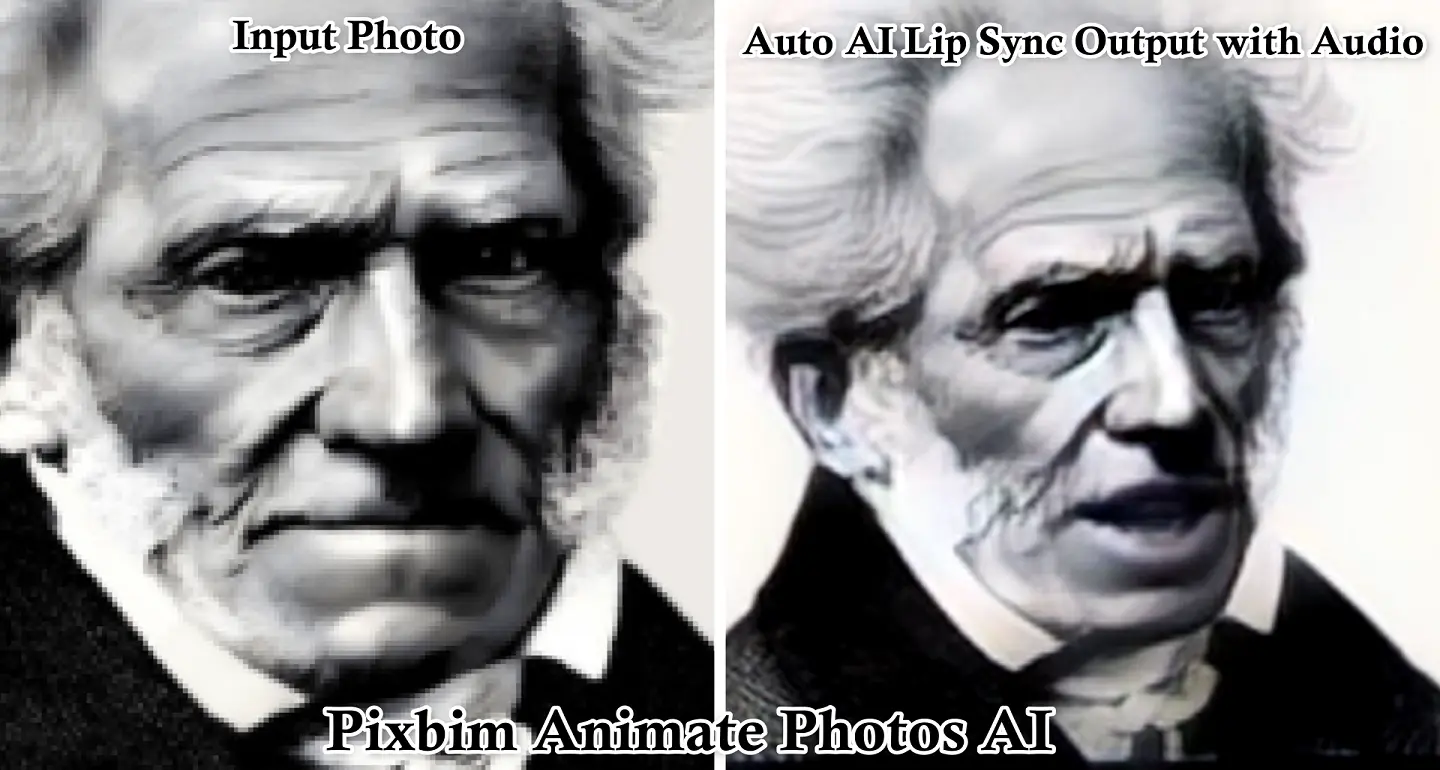 A speaking portrait is worth a thousand words, and well-chosen!
Pixbim ai portrait generator is an innovative software that utilizes the power of artificial intelligence to bring life into photos which make a portrait into speaking videos. Using our pixbim portrait ai software, you can get speaking ai generated portrait instantly. Just with a single click, this advanced deep learning-powered tool animates and make the faces or images speak, creating speaking ai portraits with blinking eyes and changing facial features.
In this article, we'll explore how Pixbim is one of the best ai portrait generator. Let get started
What Pixbim AI portraits program does?
Pixbim's AI portrait generator employs cutting-edge machine learning technology to automatically animate a person's face and synchronize their lip movements with the audio. The process is remarkably simple and user-friendly, allowing even those without no prior editing skills can create mesmerizing animations from any photos.
This portrait ai app scans the image, identifies facial features, and generates a portrait with natural movement, bringing the photo to life.
Let's take a brief tutorial on how you can create ai portraits using this best ai portrait generator.
Step 1 : Download and launch Pixbim Animate Photos AI software.
DOWNLOAD FREE ANIMATE PHOTOS AI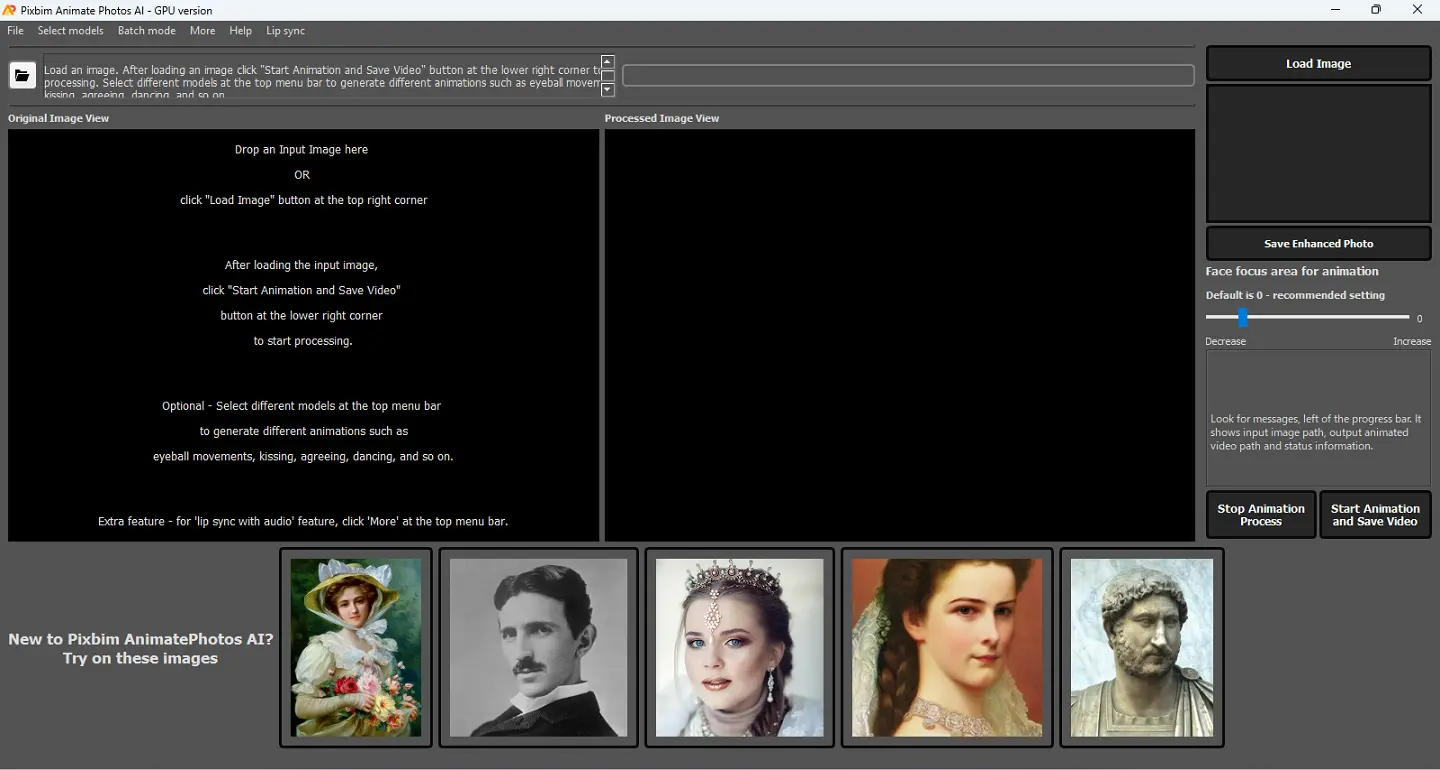 Step 2: Enable 'Lip sync with audio' option.
Please select the'Lip sync' option from the top menu bar and enable the 'Lip sync with audio' feature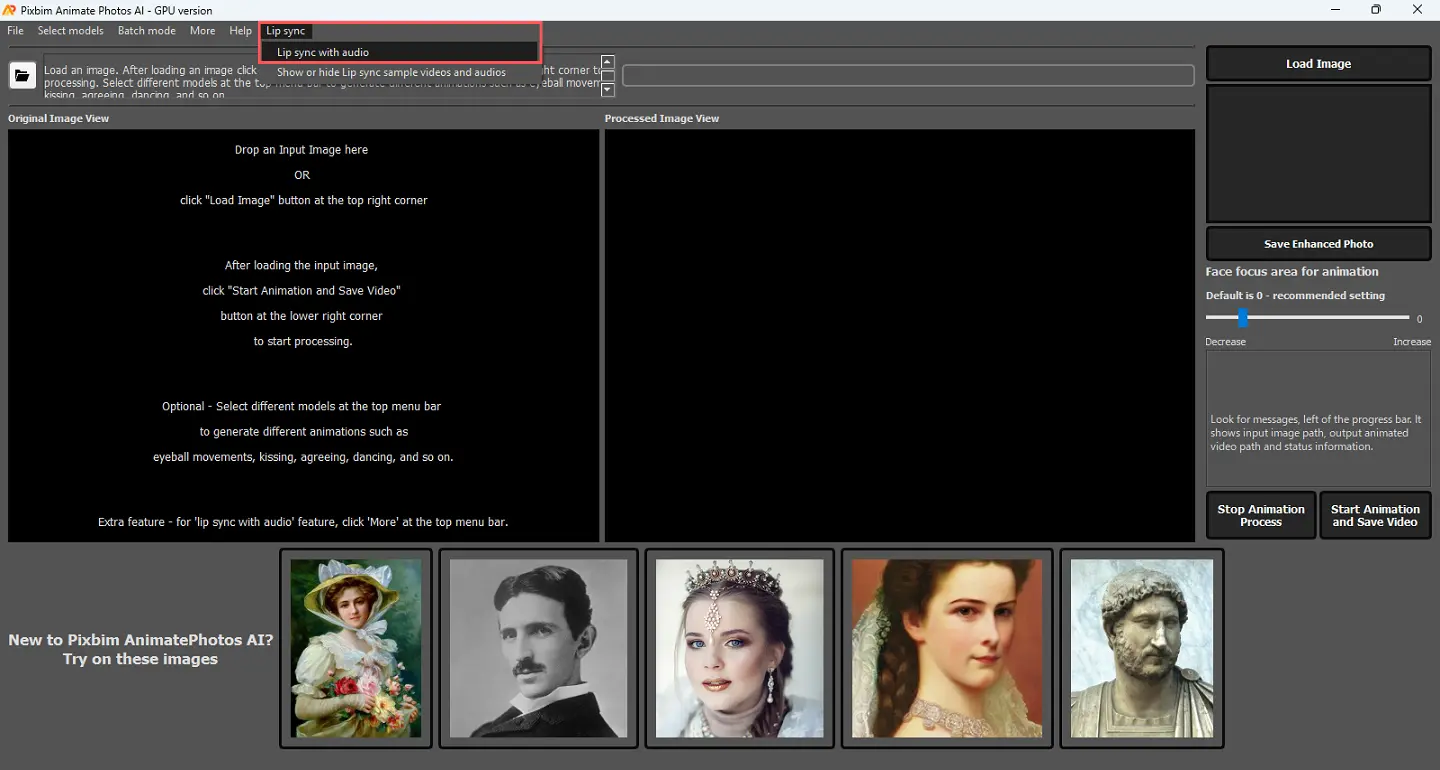 Step 3: Upload an input image
Click 'Load input image for lip sync' button and upload the desired image to get ai generated portrait.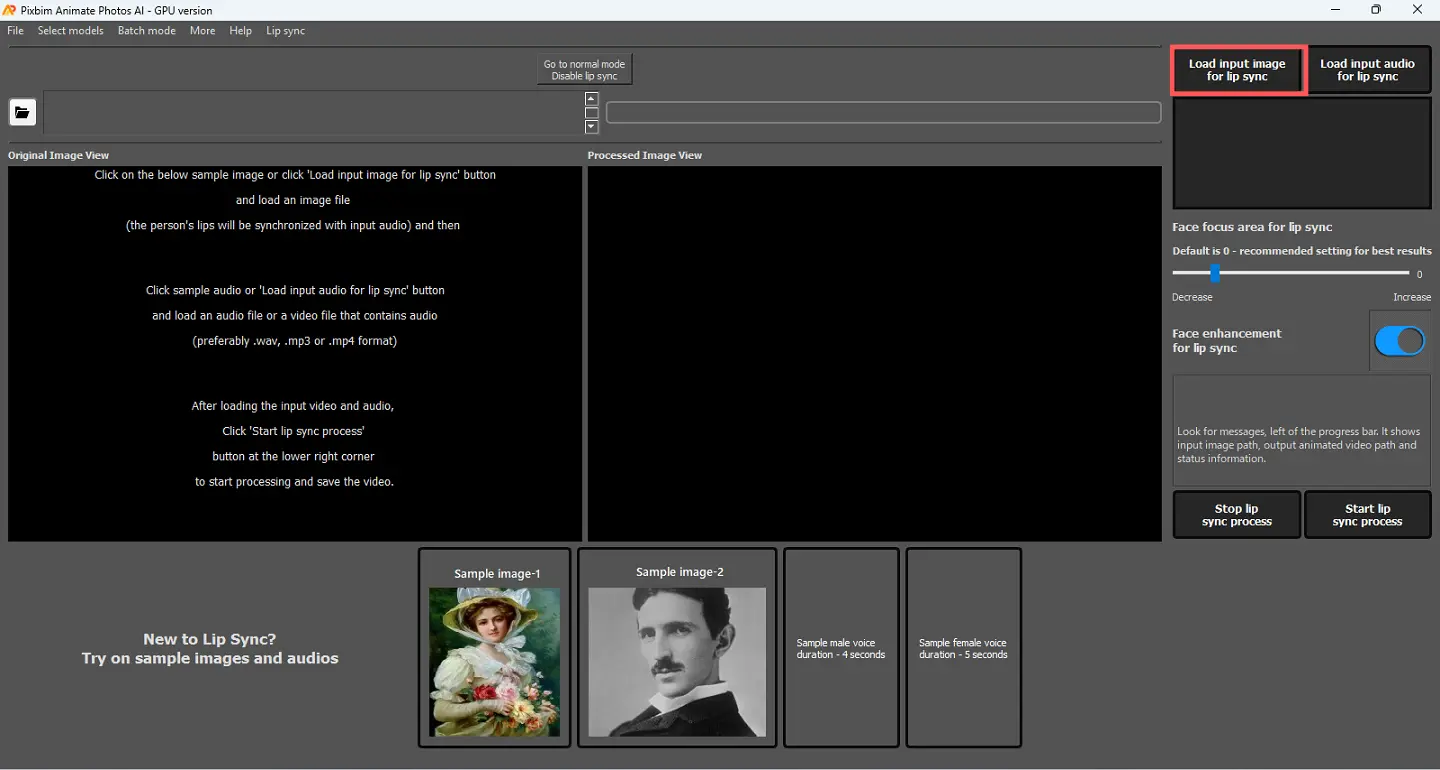 Step 4: Upload an audio file
Click 'Load input audio for lip sync' button and upload an audio file for your portraits to speak.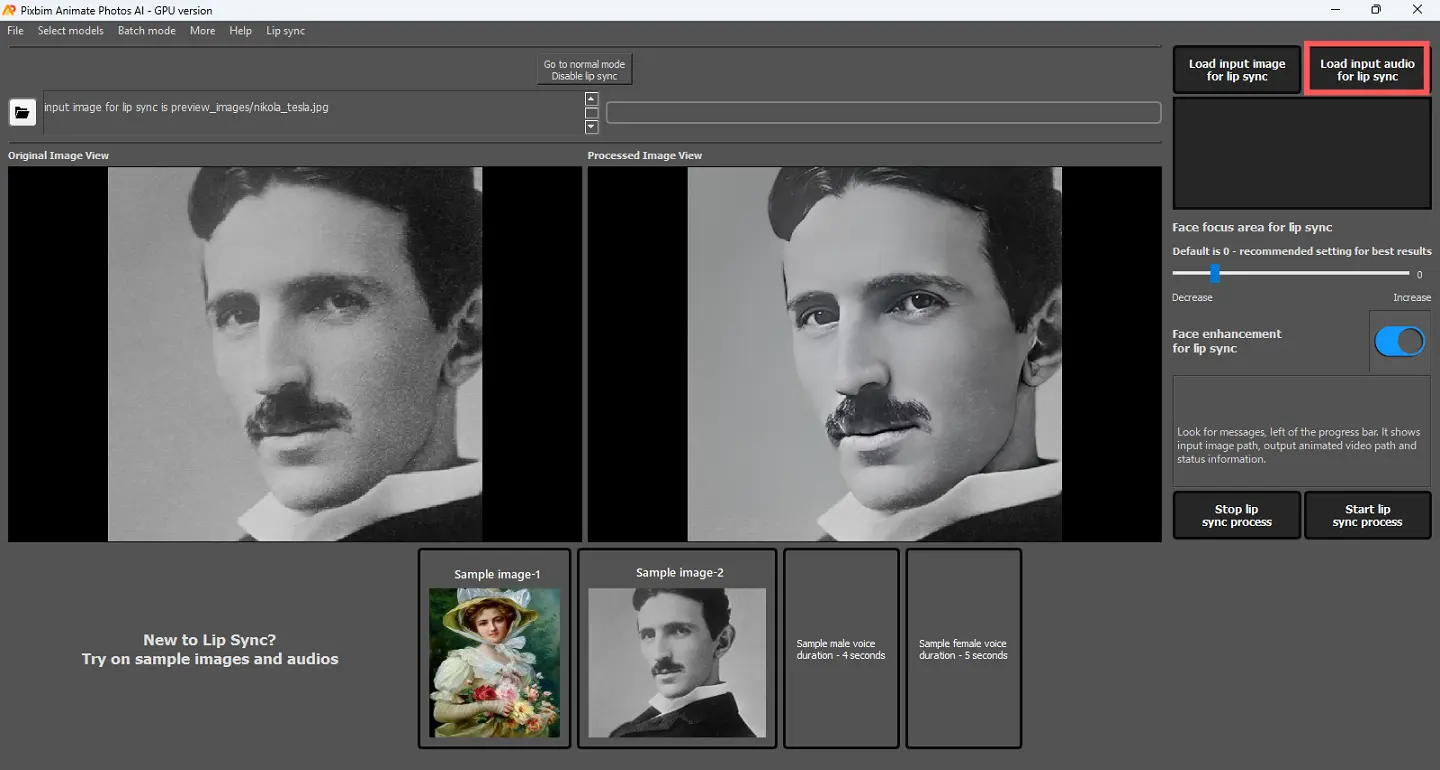 Step 5: Start the portrait making process
Click on the 'Start lip sync process' and initiate the process and save it in your preferred location.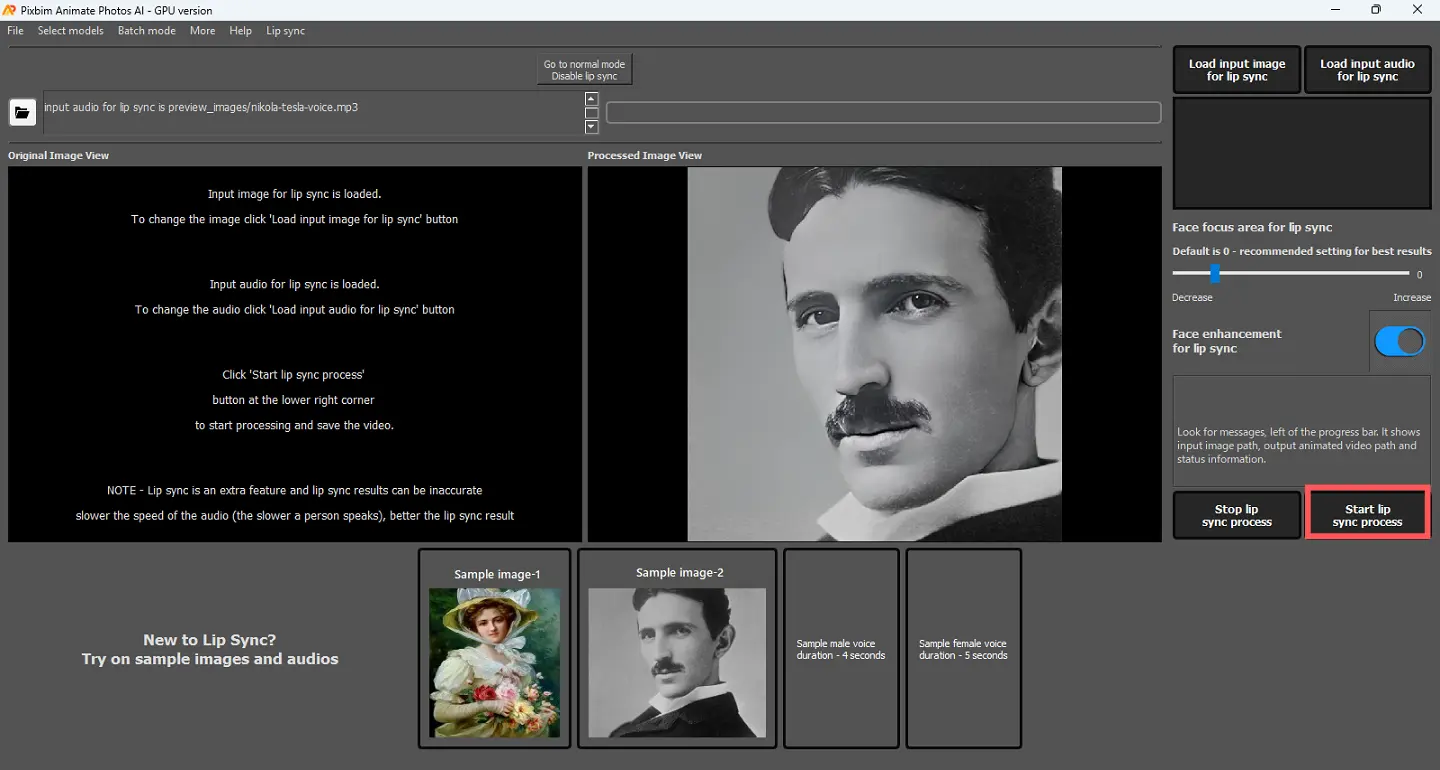 Let the portrait ai algorithm analyse the image and detect facial features accurately and the process will be completed within some seconds and you can download desired ai generated portraits.
BUY ANIMATE PHOTOS AI @49.99$ 59.99 
Why Pixbim Animate Photos AI portrait app program is so good?
Pixbim AI portraits generator excels in its performance, providing outstanding results and an unmatched photo portrait experience. Users have praised its seamless functionality and the ability to breathe new life into their cherished memories. This Pixbim portrait ai app ensures smooth transaction with high quality speaking image which is precisely synced with your audio file. In the end, users will receive speaking AI generated portrait that can be used for a variety of purposes.
The portrait generator ai efficient and outstanding options which outperforms the competition. They are:
Face focus area for lip sync:
Sometimes, users may wish to focus or defocus the face area to ensure that the lip animation syncs perfectly with the provided audio file. The 'Face focus area for lip sync' option provides users with the flexibility to adjust the facial area accordingly.
You can experiment with different values and achieve the best lip syncing scle for ai portraits using this option. With the 'Face focus area for lip sync' slider, users can set their preferred value within the range of '-1' to '5'. A setting of '-1' indicates a higher focus area for lip sync, while '5' denotes a lesser focus area. The default value for 'Face focus area for lip sync' is typically set at '0' .
The screenshot below indicates the face focus area for lip sync is set at default value '0'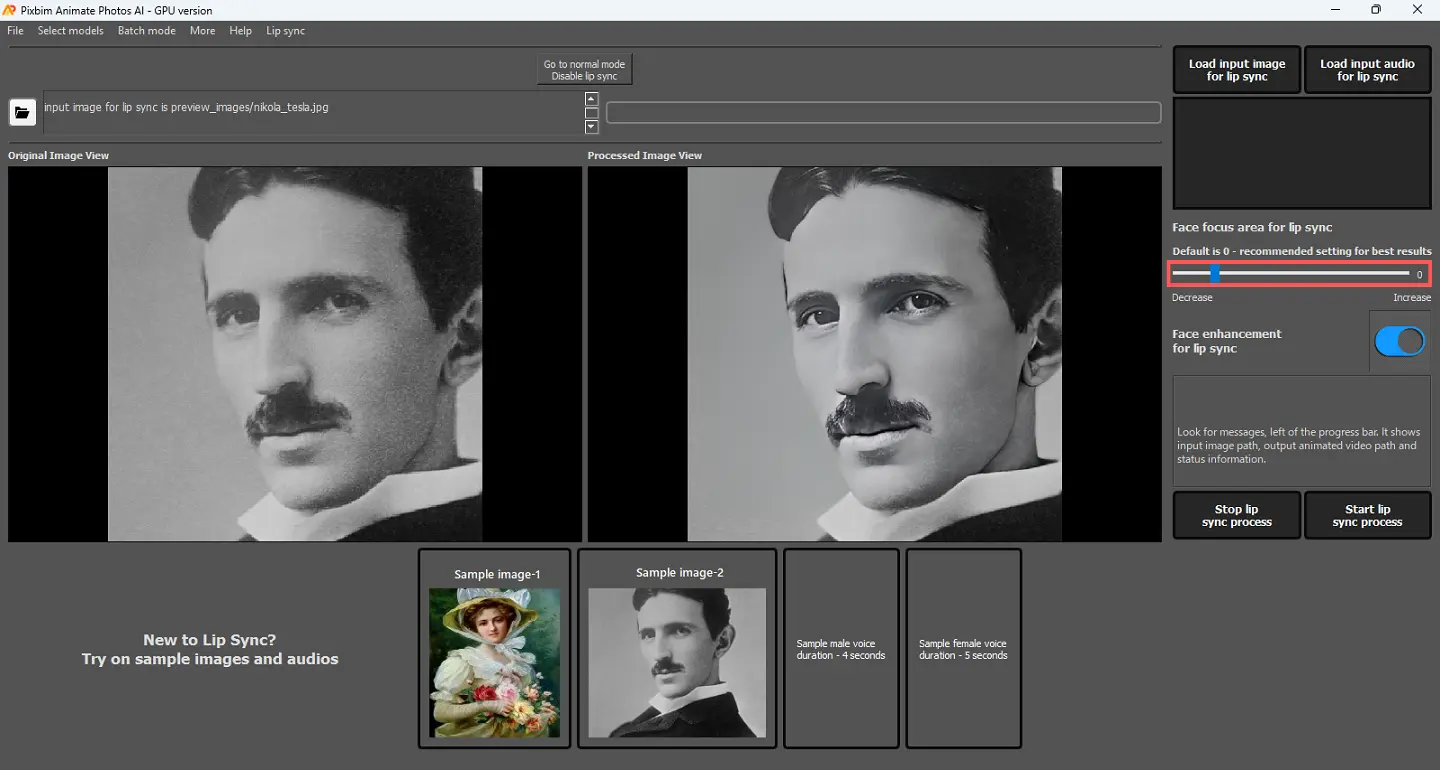 The screenshot below indicates the face focus area for lip sync is set at '-1' which gives higher face focus area for lips.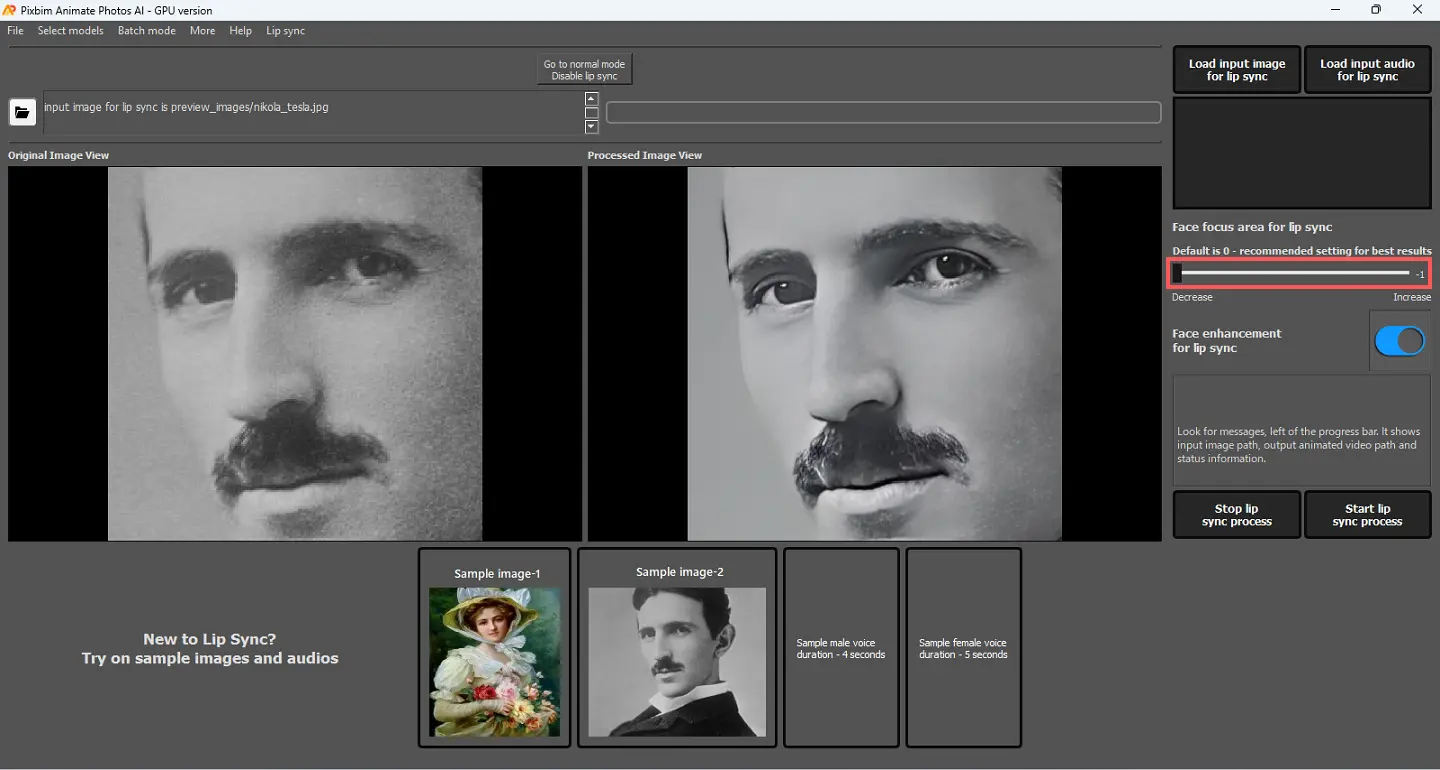 The screenshot below indicates the face focus area for lip sync is set at '5' which gives lesser face focus area for lips.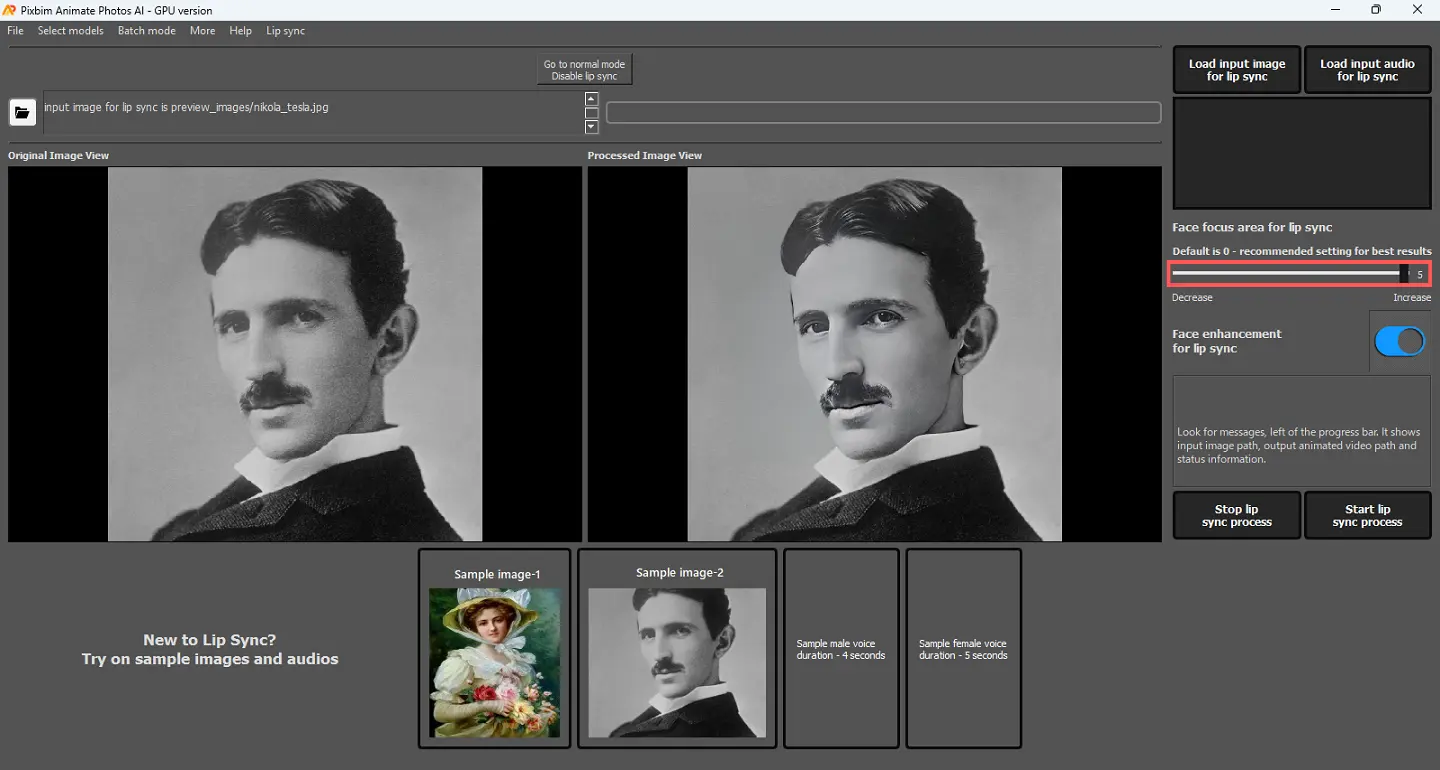 Face enhancement for lip sync:
Most users desire to animate their old portraits and bring them to life. However, many input files lack quality, resulting in poor ai portrait output with inadequate lip syncing ability, leading to blurring effects on the lip area. To address this, Pixbim's ai portrait app offers a solution called 'Face enhancement for lip sync'. With this feature, users can obtain high-quality AI-generated portraits that perfectly sync with the input audio. The 'Face enhancement for lip sync' option is usually automatically enabled during the process.
The screenshot below shows the difference between the input photo and the enhanced version when the 'Face enhancement for lip sync' feature is enabled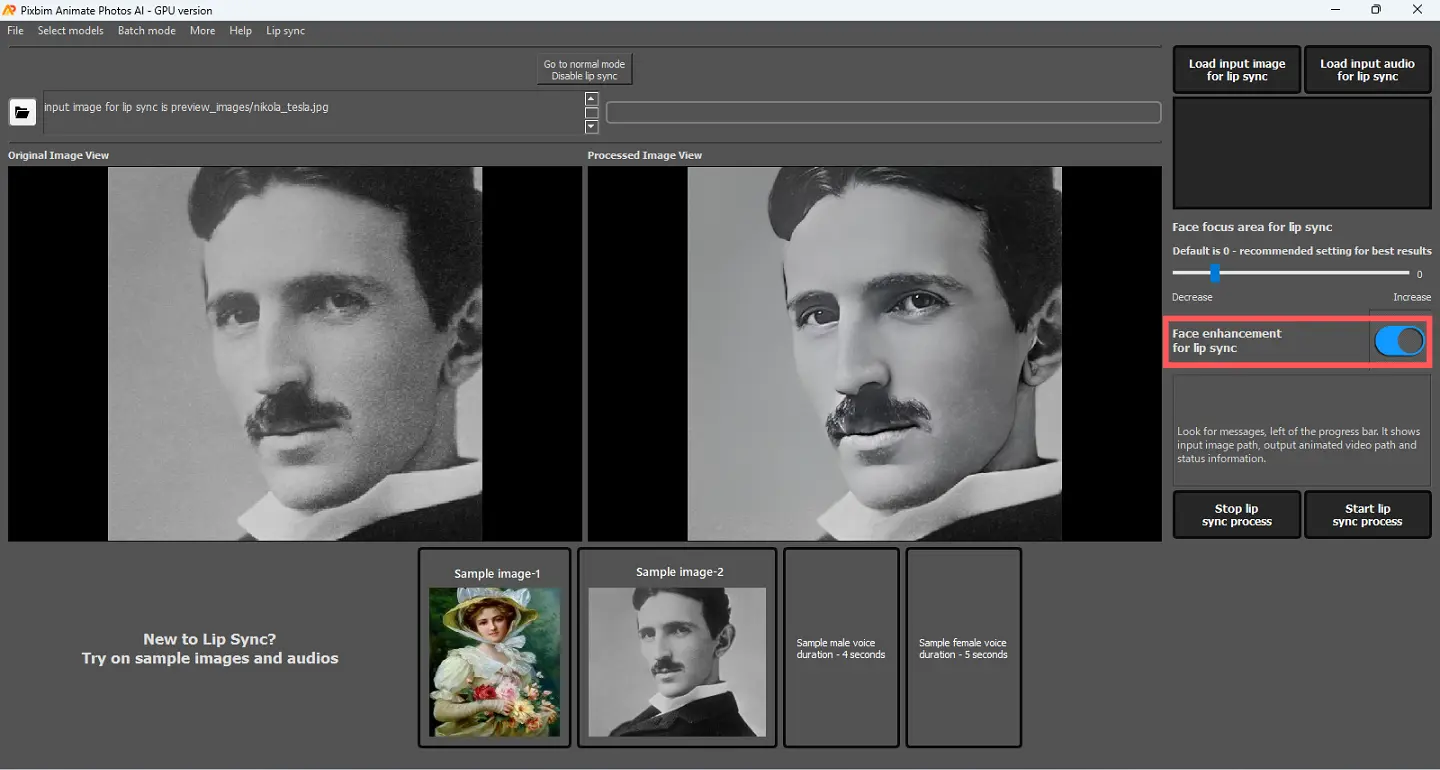 Download Pixbim's portrait generator ai and try free trial version before buying.
DOWNLOAD FREE ANIMATE PHOTOS AI
Is Pixbim AI portrait program exceeds customer buying expectations?
With its numerous benefits, the Pixbim ai program undeniably exceeds customer expectations. Here are some of the advantages through which Pixbim ai portrait program outperforms competitors and fulfills the customer wants and needs.
Ease of use
The portrait AI app provides intuitive user interface makes it accessible to everyone. You can create ai portrait with just a few clicks, eliminating the need for complex photo animation techniques.
One time payment and lifetime usage.
Is it a free ai portrait generator?
Unlike other portrait ai software that requires recurring subscriptions, Pixbim ai portraits generator offers a one-time purchase, providing users with lifetime access to its exceptional features. After one purchase, it works like a complete free portrait ai app because of its competitive price. It is the most affordable ai portrait generator in the market.
Regular free upgrades
The Pixbim team is committed to continuous improvement, providing regular free updates to enhance the software's functionality and performance. So that you can get more real ai generated portraits.
100% privacy
This is regarded as the best ai portrait generator operates directly on your PC. It is a standalone software which works offline and ensuring that your image data remains private and secure, instilling confidence in users about their data protection. Create unique ai portrait in complete privacy.
Try Before Buy :  7 Days Free Trial Version
The free trial allows users to experience its capabilities first-hand before making a purchase. The portrait generator ai ensure complete satisfaction for the users.
Looking for free ai portrait generator?
Aside from creating ai generated portraits, Pixbim offers additional features that further enhance the user experience
The portrait generator AI enhances the quality of your images, acting as a photo enhancer that transforms low-resolution photos into high-resolution masterpieces. You can animate the portrait with specific gestures, and with the lip sync feature, users can synchronize animated characters with audio, adding a fun and immersive touch to their creations. What more could you ask for?
Final thoughts
Pixbim AI portraits generator software is a remarkable ai powered software that make photos to speak effortlessly. With its easy-to-use interface, one-time payment option, the portrait ai app surpasses customer expectations, making it a top choice for making photo portraits. Try Pixbim ai portrait generator today and experience the magic of turning your cherished memories into captivating animated videos.
DOWNLOAD FREE ANIMATE PHOTOS AI 
BUY ANIMATE PHOTOS AI @49.99$ 59.99
More from Pixbim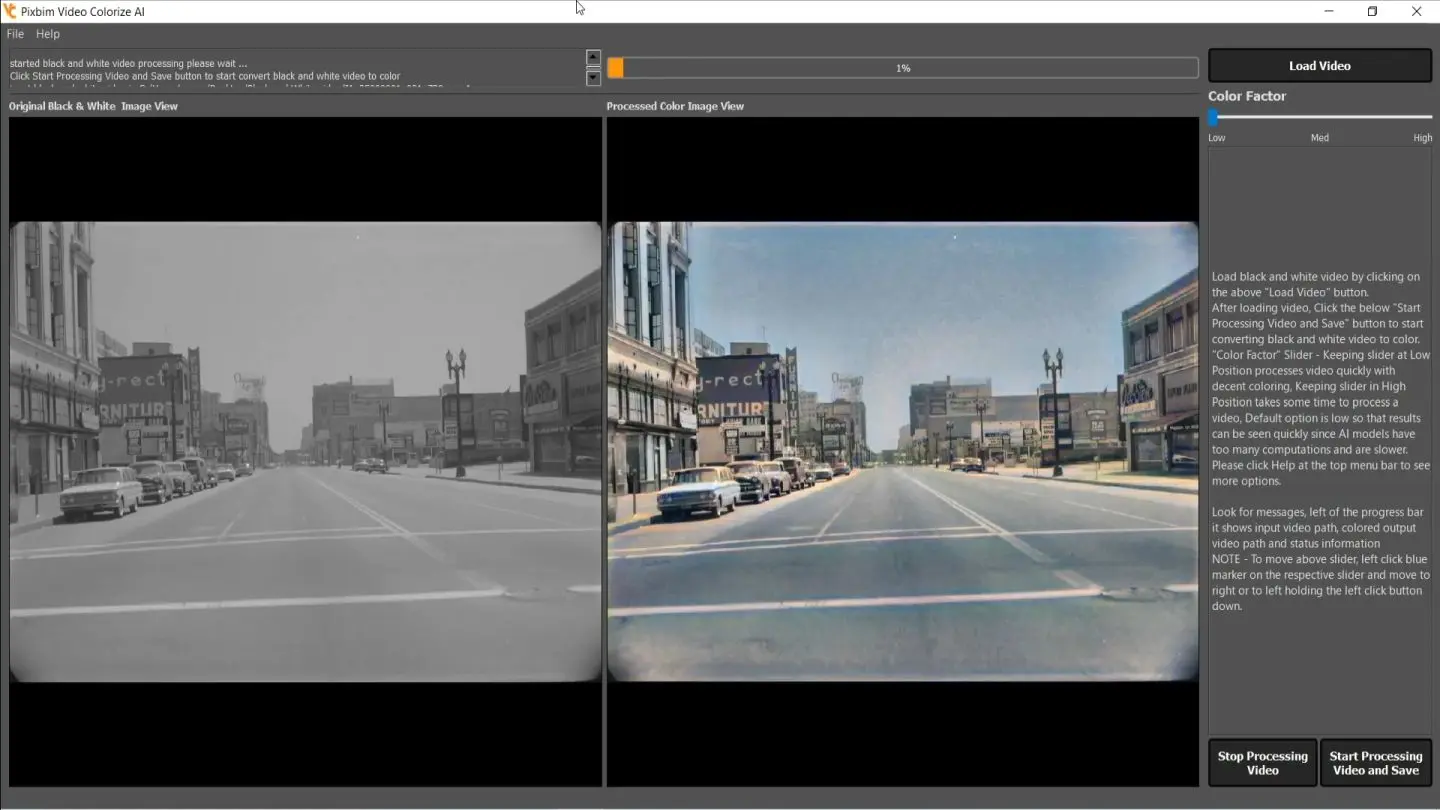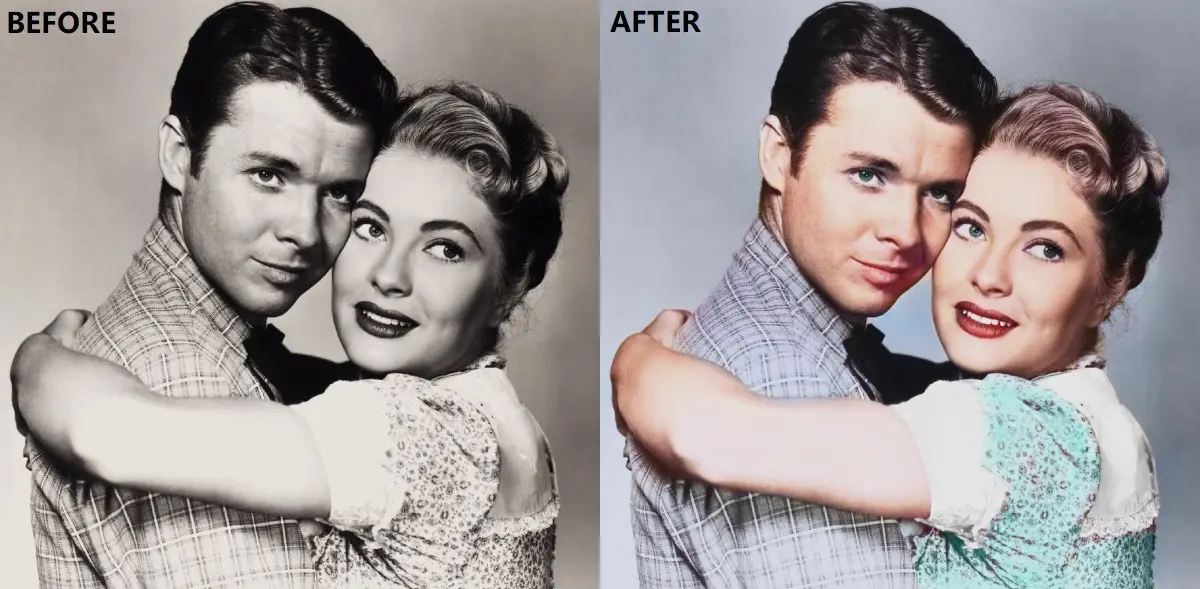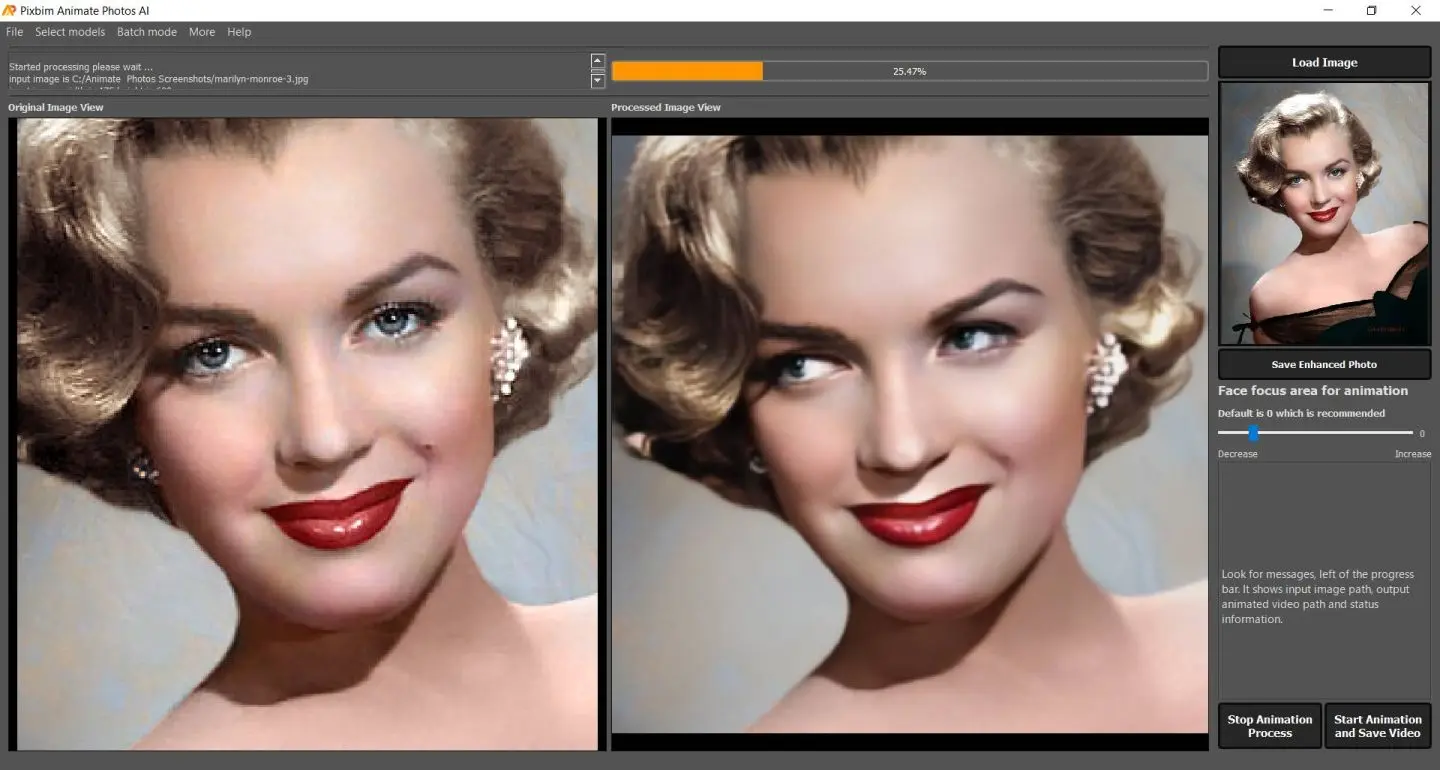 Join to receive notifications about free product upgrades, Learn more about Pixbim's innovative ways to solve problems