Best AI Video Colorizer | Colorize Black and White Videos using Pixbim Video Colorize AI
In digital media, videos have the power to captivate and evoke emotions. While modern videos are often shot in vibrant colors, a certain charm and nostalgia is associated with black and white videos. Imagine bringing those classic moments to life by adding color to them effortlessly.
What about using AI to colorize black and white video?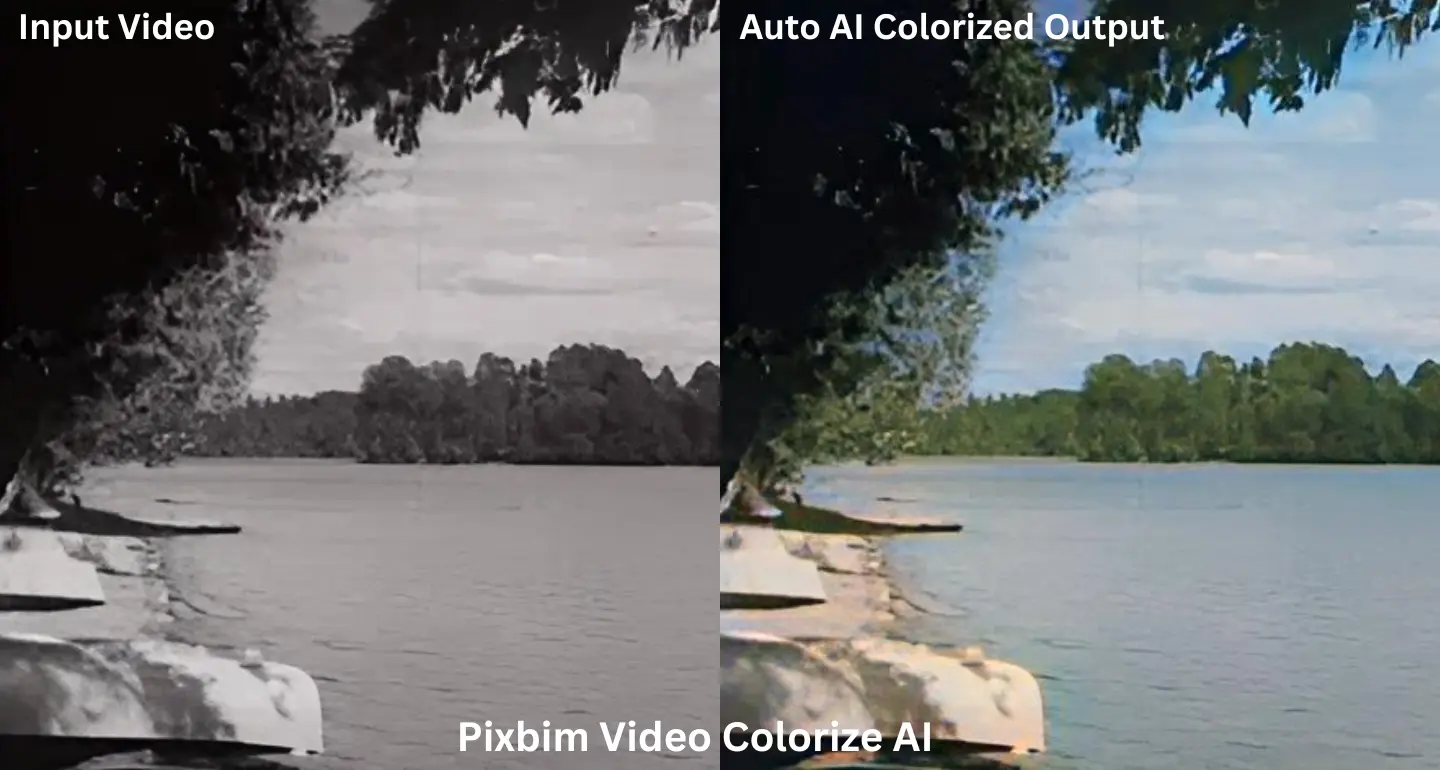 Introducing Pixbim Video Colorize AI, the best AI video colorizer in the market. With Pixbim, you can transform your black and white videos into captivating, colorful masterpieces. Using the colorize video app, you can convert black and white video to color. What's more? Keep on reading.
What makes Pixbim the best video colorizer software?
Are you looking for a free ai video colorizer?
Pixbim offers a convenient solution for you through its one-time subscription option. With this subscription, you gain lifetime access to a video colorizer without any additional costs. The software also provides regular upgrades to enhance your experience. This effectively grants you the benefits of a free AI video colorizer and allows you to colorize video free. The added advantage is that you only need to make a single payment for lifetime access.
Revolutionizing Video Colorization, Pixbim Video Colorize AI is the only auto colorized AI software available in the market. Unlike other solutions in the market, Pixbim offers a seamless experience, ensuring you provide you a quick solution. With its advanced artificial intelligence algorithms, the software automates the process to colorize black and white video, saving you time and effort.
Simple and Intuitive
One of the key advantages of Pixbim Video Colorize AI is its user-friendly interface. Even without any editing skills, you can achieve stunning results. With just a click, Pixbim analyzes your black and white videos and automatically applies color to each frame.
Load the Video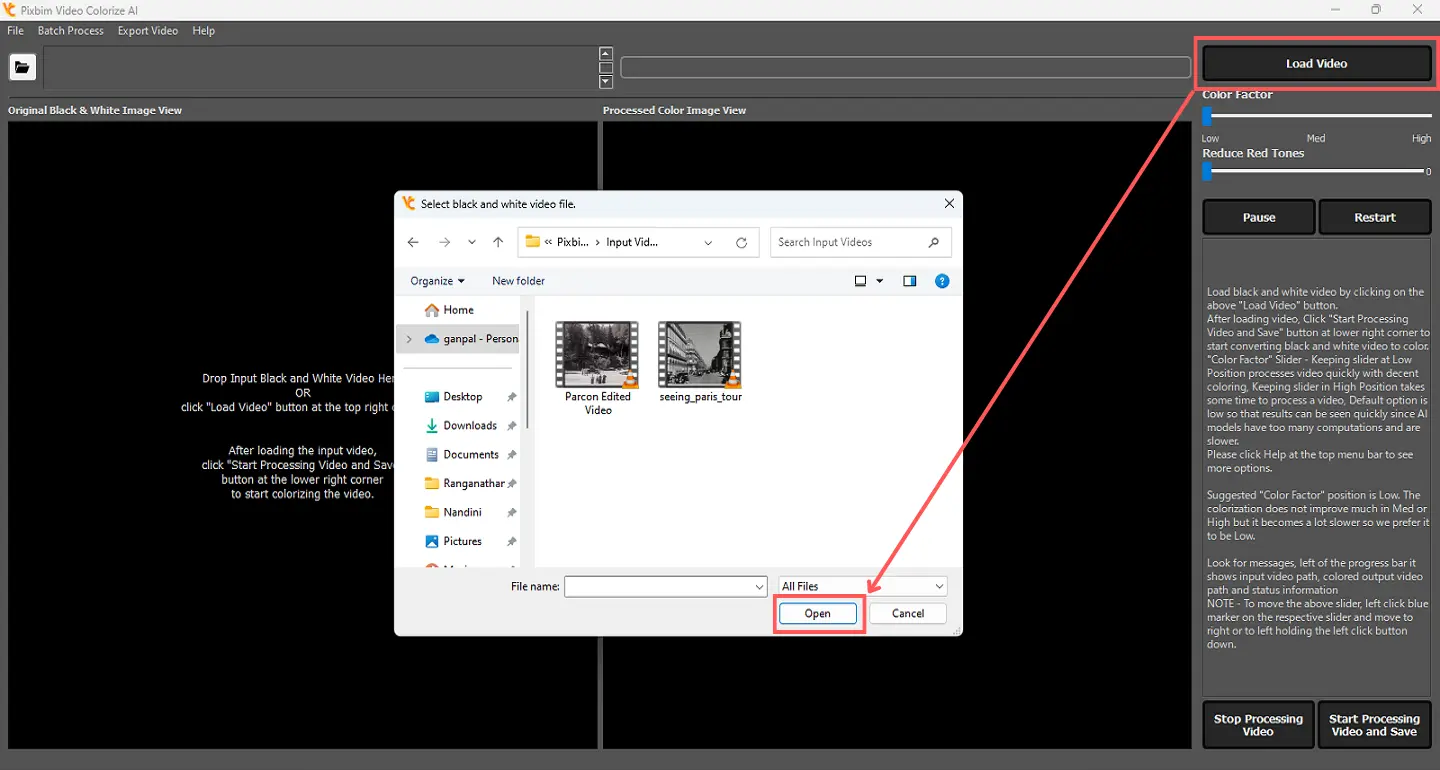 Save it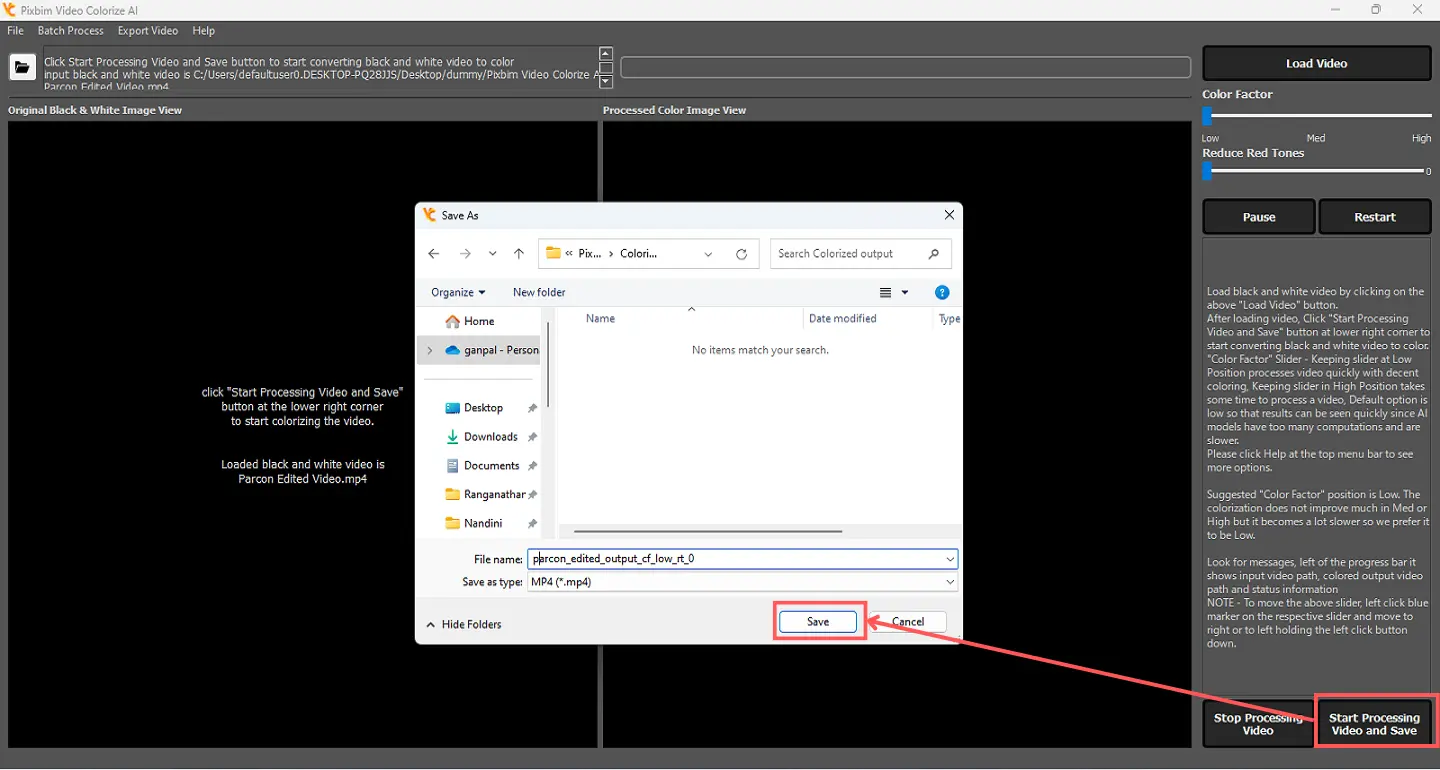 But that's not all. Pixbim video colorizer also gives you control over the color intensity using a convenient slider. You can fine-tune the colors to match your creative vision.
Utilize Reduced Red Tone Controller Feature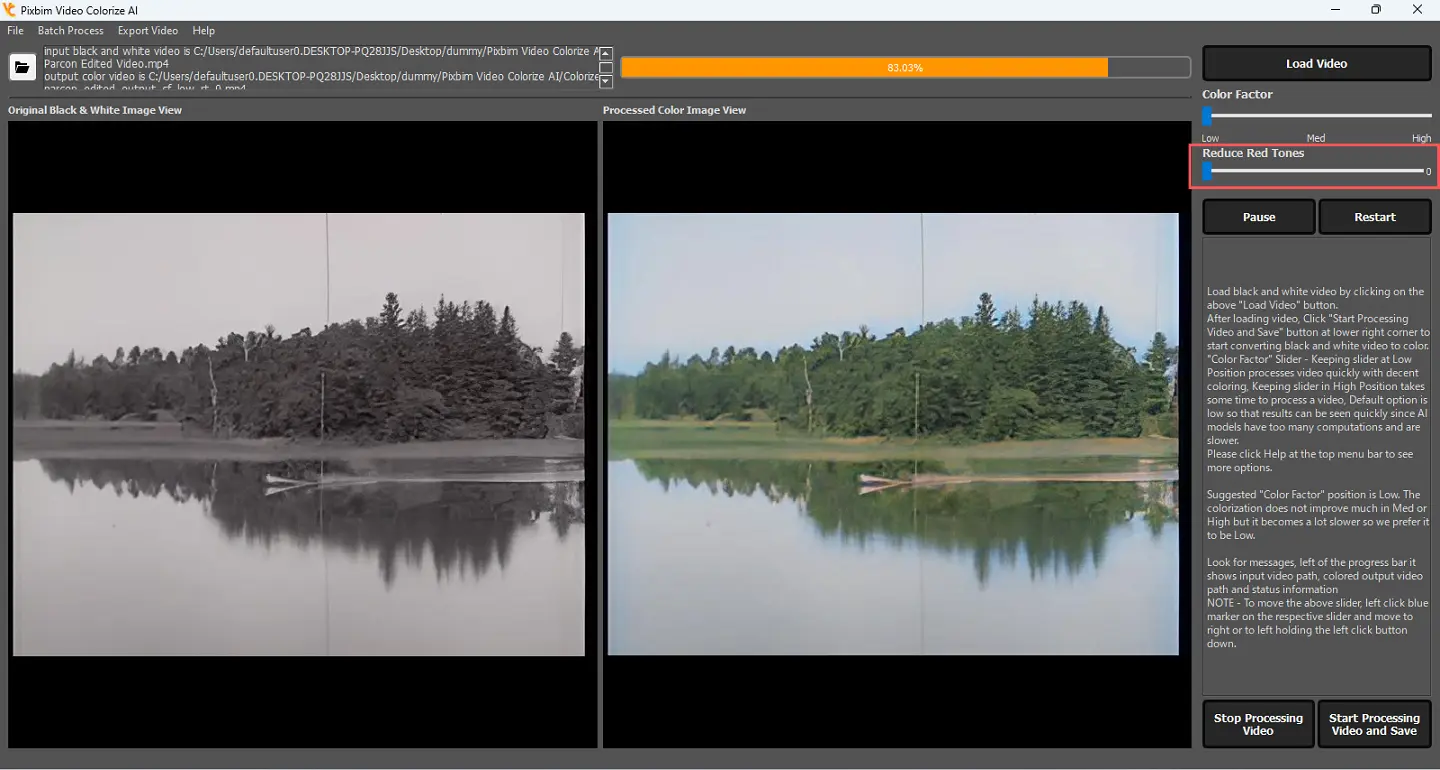 Pixbim understands that some videos may exhibit excessive reddish coloration during the colorization process. To address this issue, the colorize video app introduced a Reduced Red Tone controller. you can effectively manage and reduce red tones in your colorized videos, ensuring accurate and vibrant colors while converting black and white video to color.
Batch Processing for Time Efficiency
Pixbim Video Colorize AI offers a batch processing feature, allowing you to colorize multiple old videos simultaneously. This eliminates the need for manual intervention and saves you valuable time.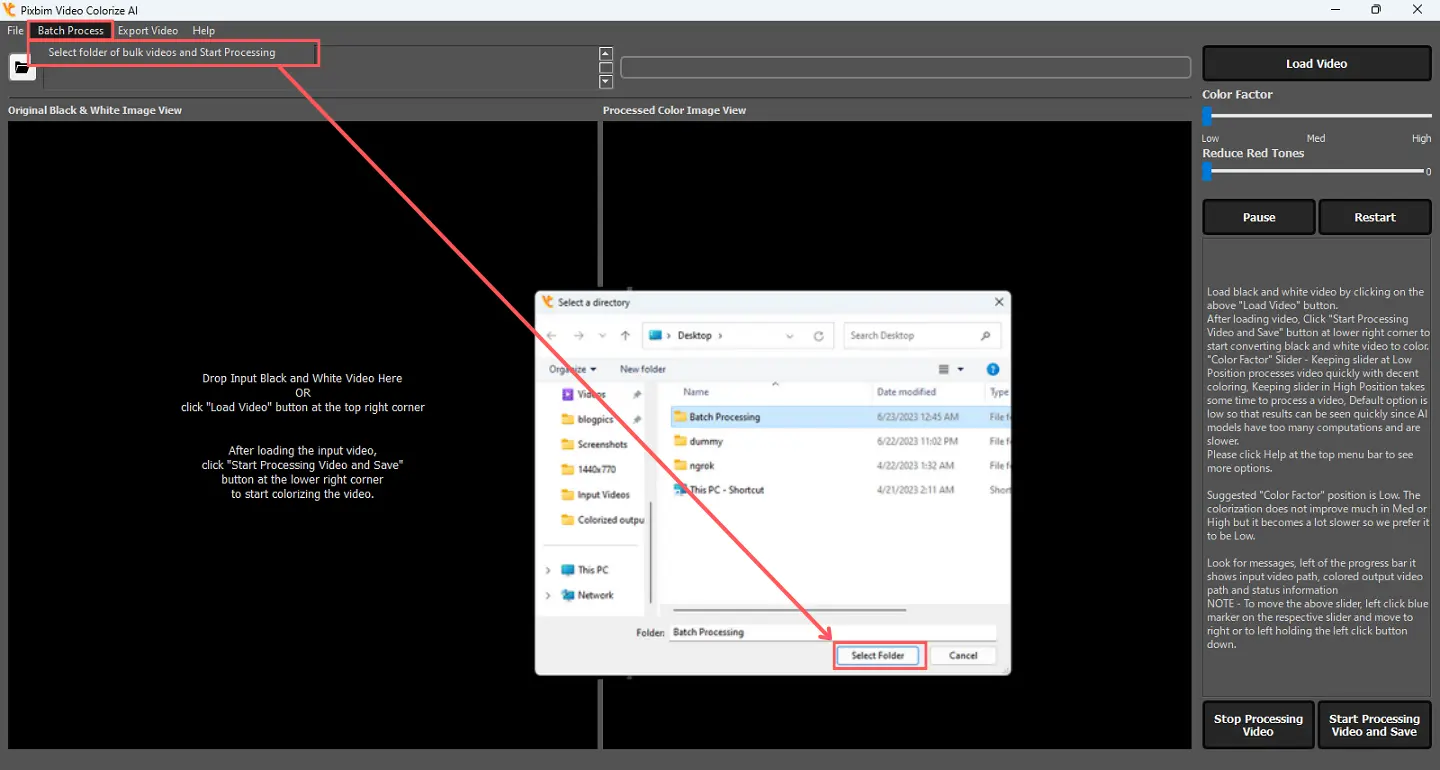 Is Pixbim offers more than your expectations?
Yes!
Whether you have a collection of cherished family videos or historical footage, this colorize video app can handle the colorization process efficiently and effortlessly and convert black and white video to color.
Turn on/off Optimizations to increase speed
Enable or disabling this optimization feature will significantly enhance the speed of the video colorization process, resulting in a remarkably quick transformation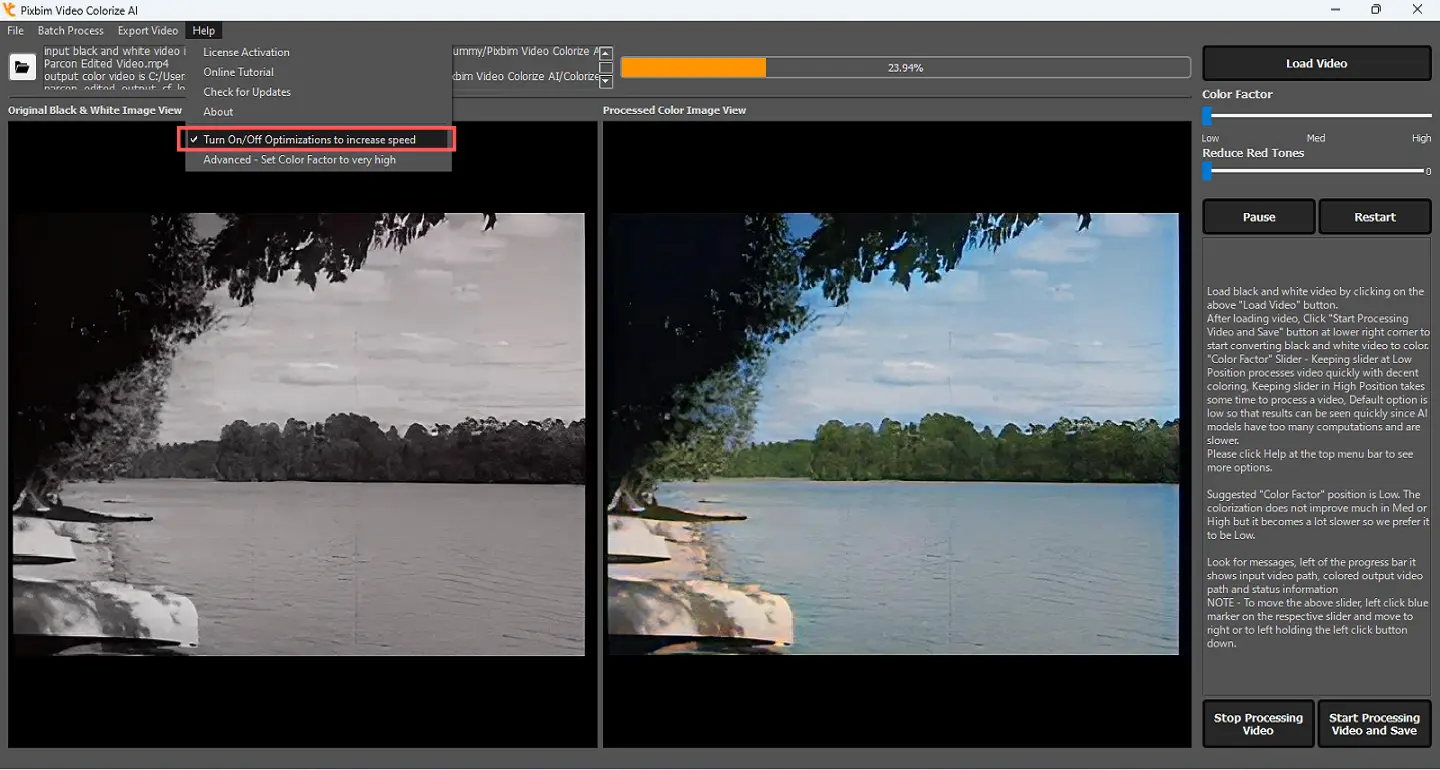 For even better performance, the video Colorizer software offers the option to turn on/off optimization. This flexibility allows you to customize the software performance based on your specific needs and system requirements and colorize black and white video.
Advanced - Set Color Factor to Very High
Additionally, the video colorizer AI introduces an advanced feature called "Set Color Factor Very High." By enabling this option, you can push the boundaries to achieve even more vibrant and vivid results.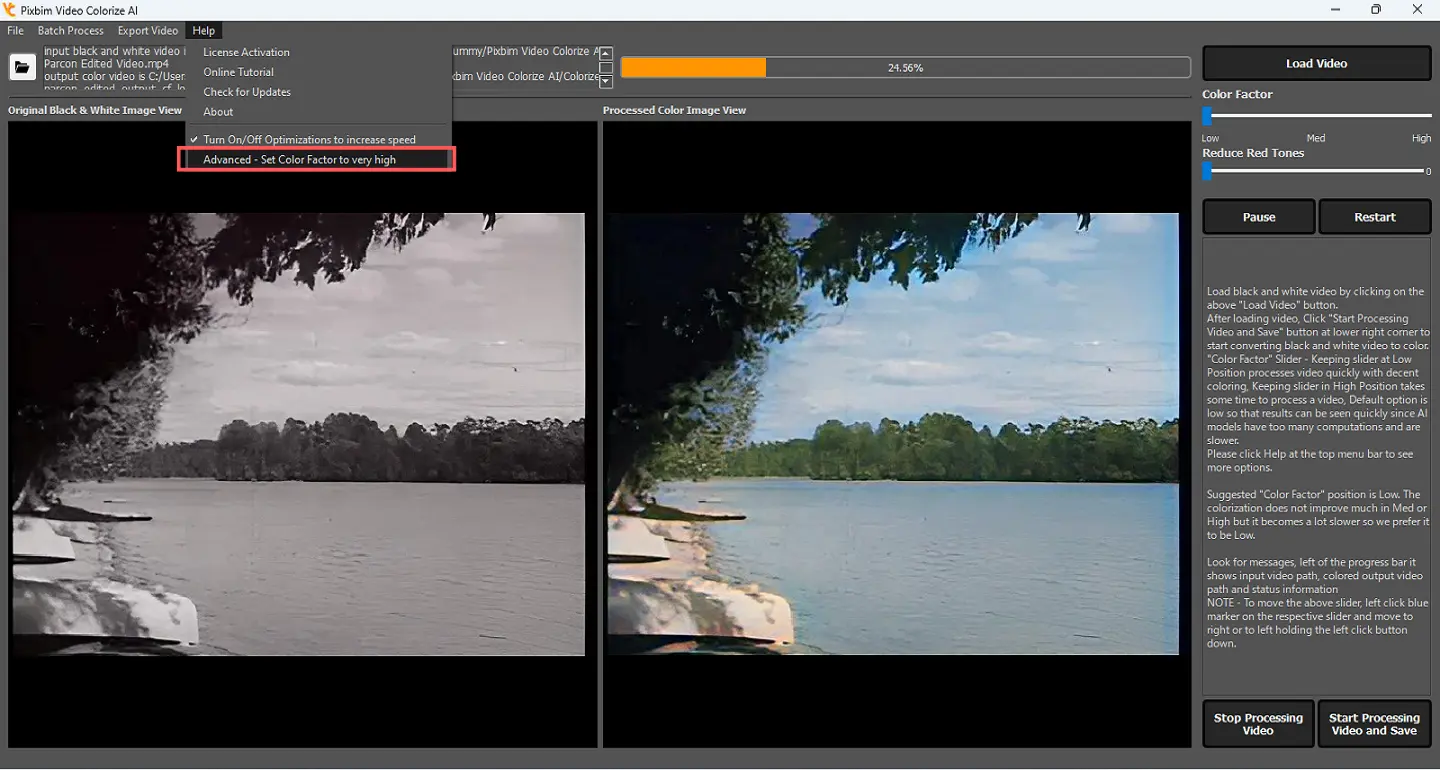 Conclusion
Pixbim Video Colorize AI is truly a game-changer when it comes to colorizing black and white videos. With its advanced AI technology, user-friendly interface, and unique features, Pixbim empowers anyone to revamp cherished memories and colorize black and white video.
Say goodbye to the time-consuming manual colorization process and welcome the future with our ai video colorizer. Experience the magic of transforming black and white videos into stunning, colorful masterpieces with just a click.
More from Pixbim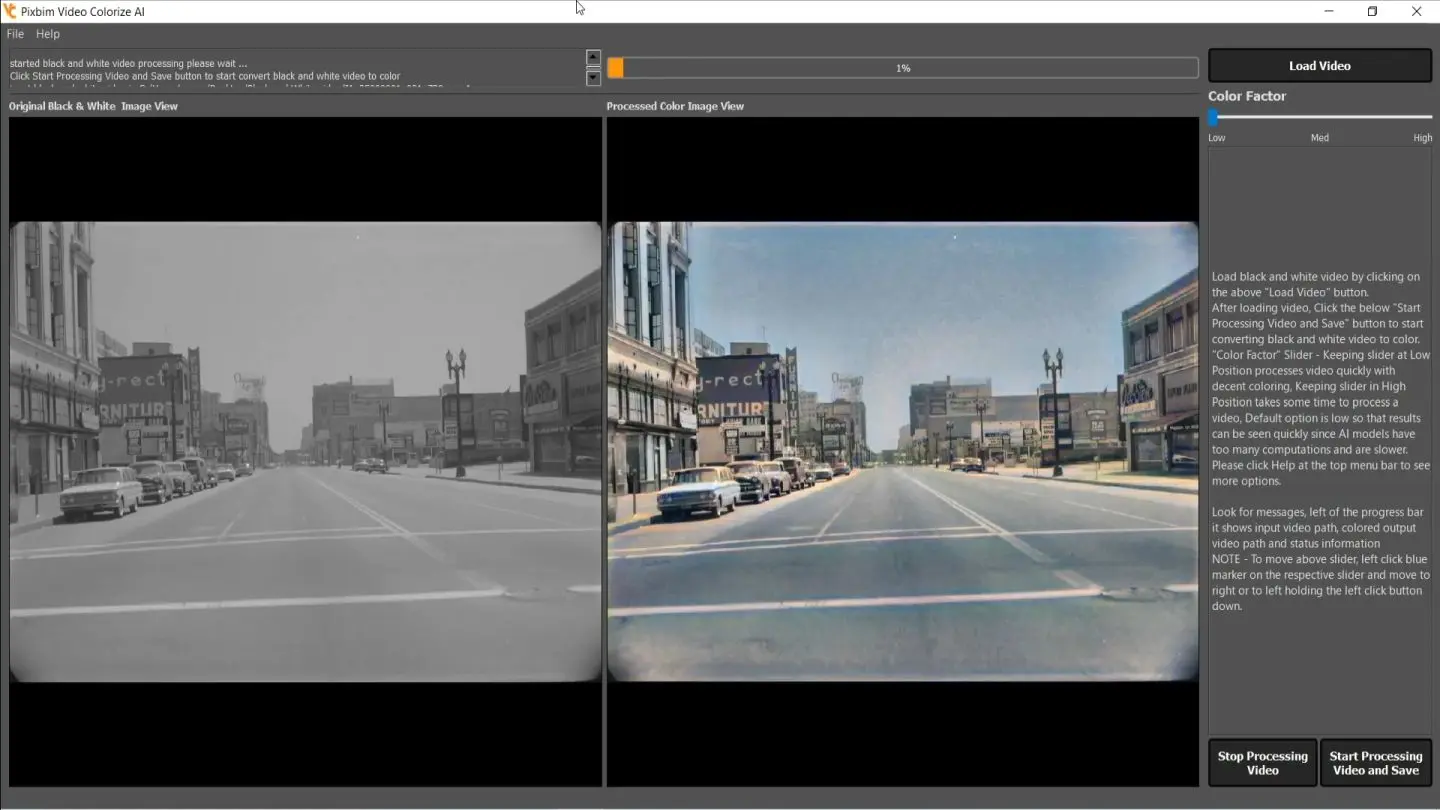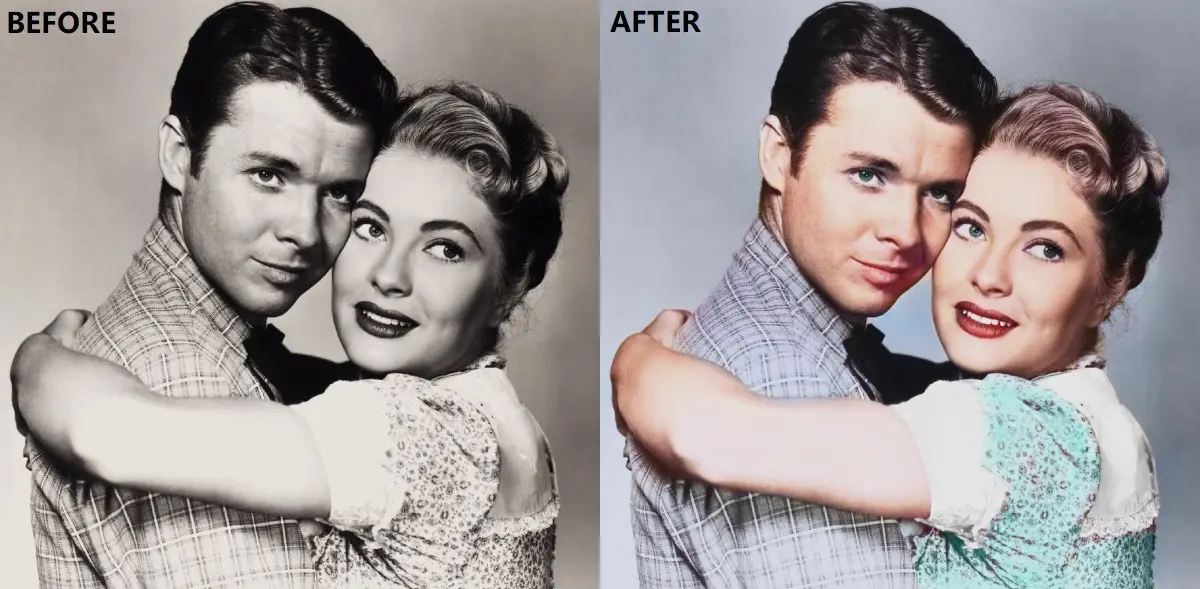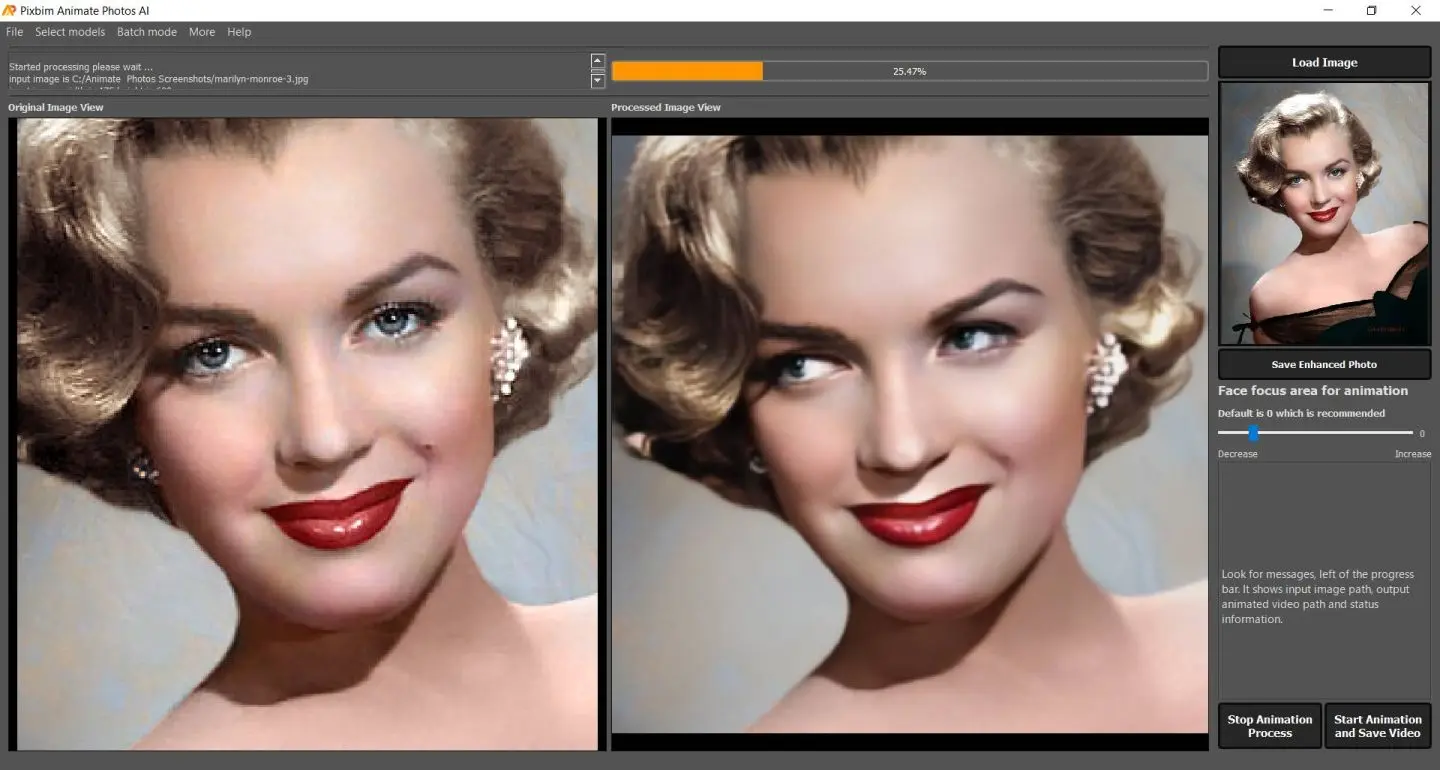 Join to receive notifications about free product upgrades, Learn more about Pixbim's innovative ways to solve problems