Video Enhance AI - The Ultimate Guide to Choose the Perfect Video Enhancer AI Tool for Your Needs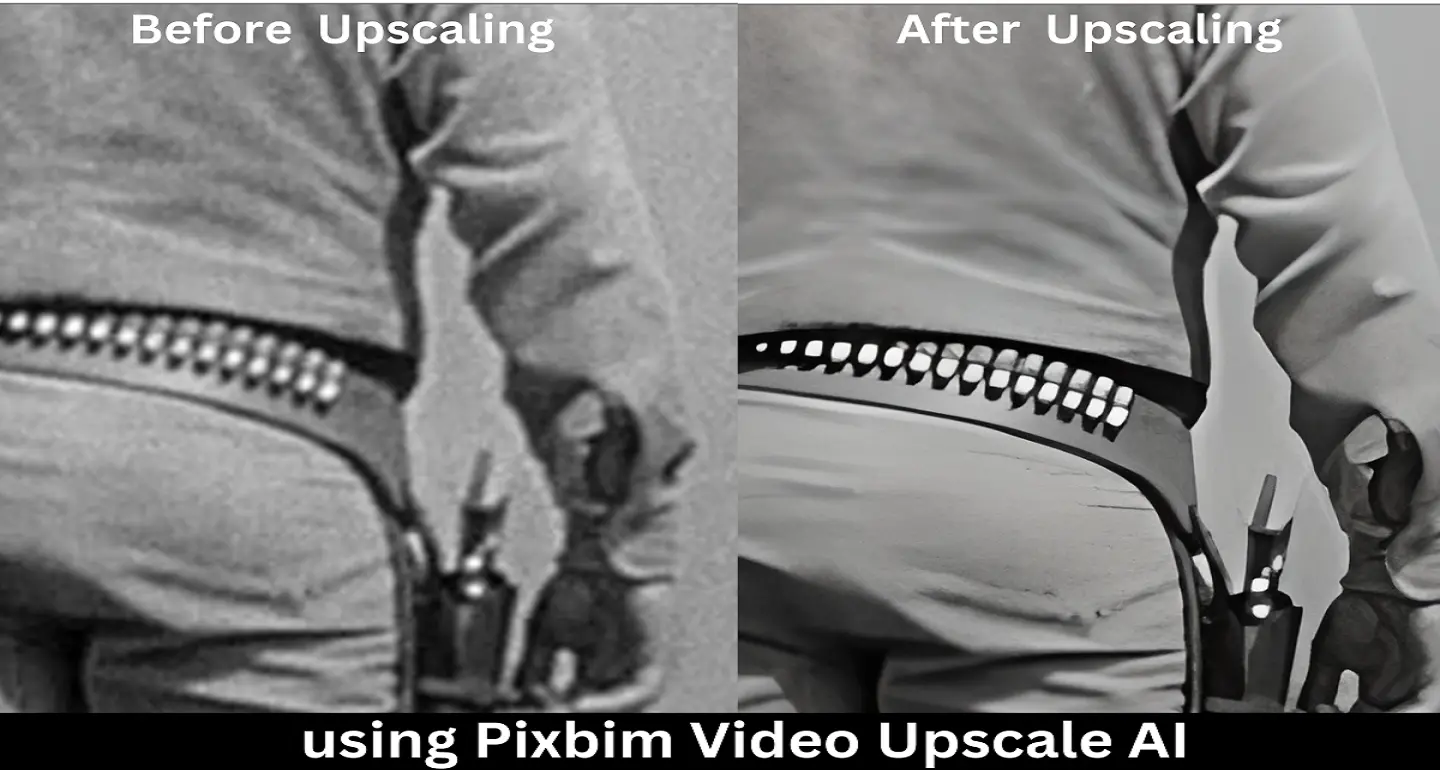 In today's world, videos have become an essential part of our lives, whether it's for personal use or for professional purposes. But video quality isn't always as good as it could be.
Looking to enhance your videos but unsure where to begin?
Fortunately, nowadays there are video enhance AI tools available that can improve video quality significantly. But, with so many options available, it can be overwhelming to choose the perfect video enhancer AI tool for your specific needs.
In this article, we will provide you with the ultimate guide to choosing the perfect video enhance AI tool.
What is Video Enhance AI?
Video Enhance AI is a tool powered by artificial intelligence that can enhance the video quality of your videos. Especially old or low-quality videos can be greatly improved. Video enhance AI uses advanced algorithms and deep learning techniques to upscale low-resolution videos to high-resolution videos, and improve the overall quality of your video.
Video Quality Enhancement Factors
It is important to consider the following factors to ensure that you are making an informed decision. Before choosing a video enhance AI tool, make sure that it offers a variety of video quality enhancement options such as upscaling, sharpening, color correction, and more.
Ease of Use
The video enhance AI tool should be user-friendly and easy to use, even for non-technical users. It should have a simple and intuitive interface, making it easy to navigate and use.
Compatibility
The video enhance AI tool should be compatible with a variety of video file formats, including MP4, AVI, MOV, and more. It should also work seamlessly with different operating systems such as Windows and Mac.
Cost
While there are many free video enhance AI tools available, they may not offer the same level of quality and features as paid ones. Before choosing a video enhance AI tool, consider your budget and the features you require.
Pixbim Upscale Video AI – The Best Choice for Exceptional Video Quality Enhancement
Pixbim Upscale Video AI is a top-performing video enhance AI tool that stands out from other similar software in the market. It is an exceptional software tool that provides users with a variety of advanced features to enhance the quality of their videos.
Ease of use is another crucial aspect of our software, and we have taken great care to ensure that it is easy to use for both technical and non-technical users. Additionally, our One Click Output Program feature enables users to quickly upscale videos without requiring any additional expertise or technical knowledge.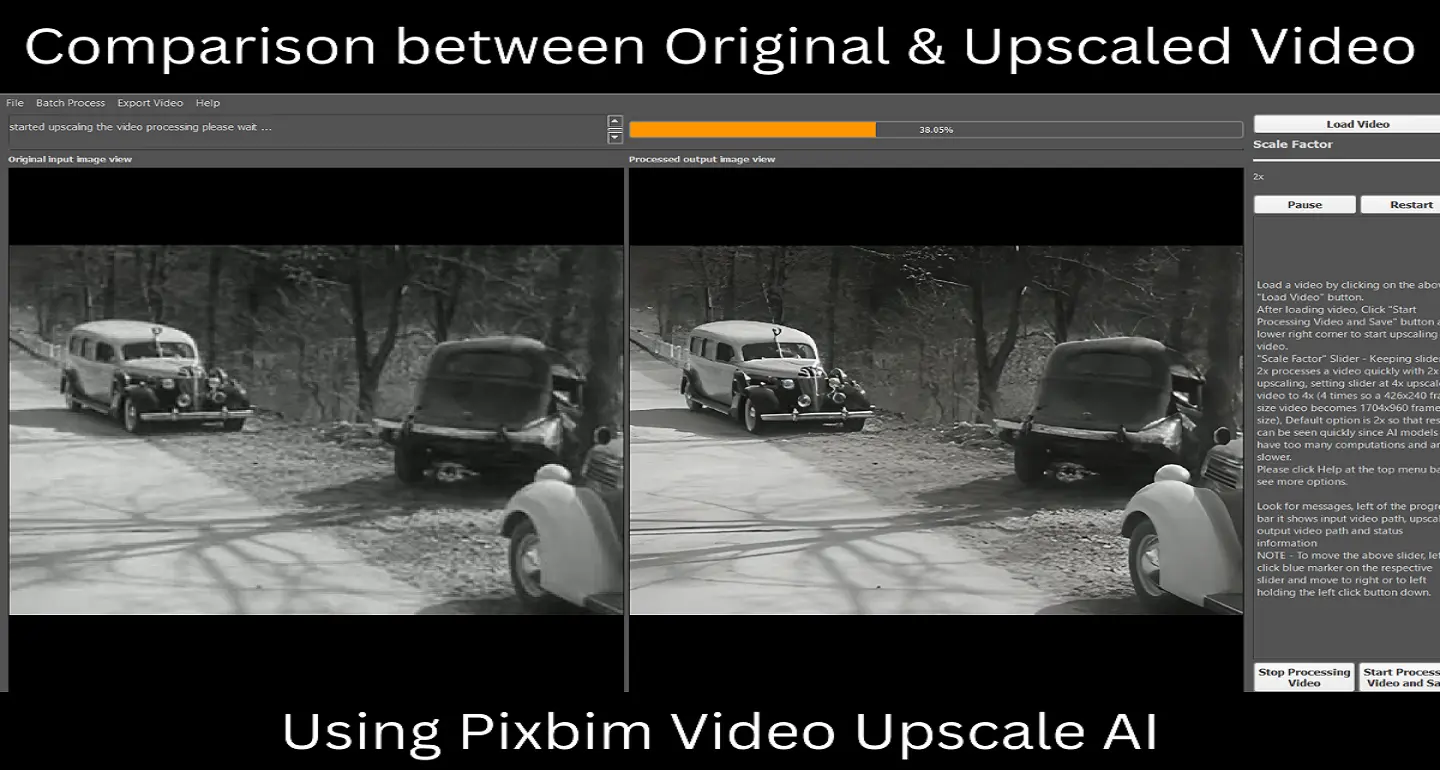 Scale Factor
The video quality enhancement features provide users with a variety of choices, including an advanced Scale Factor option specifically designed to upscale videos to higher resolutions. You can control this feature using the slider shown in the screenshot below. The default upscaling level is 2X, but you can adjust the slider to increase it up to 4X, which means the software will upscale videos four times their original size.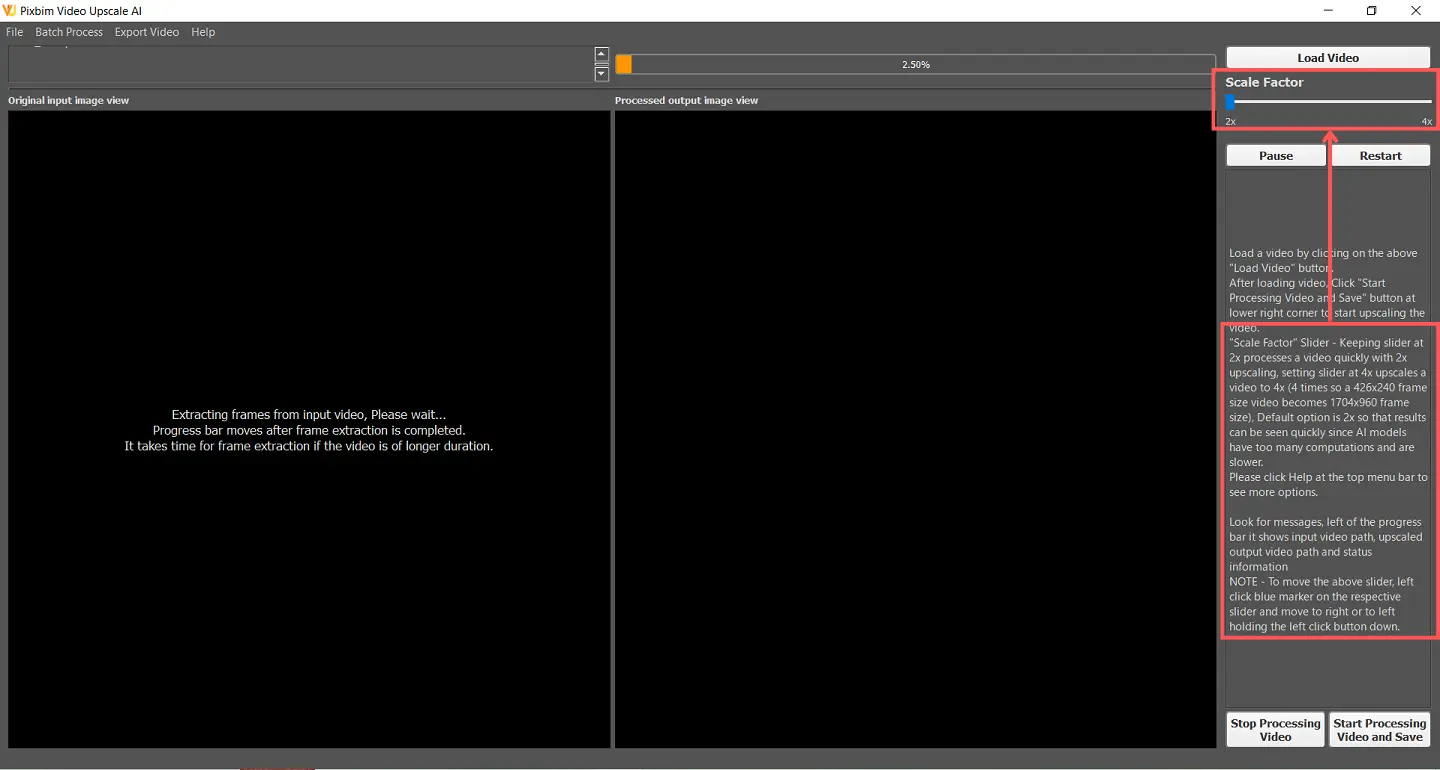 Batch Process
Pixbim upscaling program saves time by offering a Batch Processing feature that allows users to enhance multiple videos at the same time. This feature is particularly useful for anyone who needs to process large numbers of videos quickly and efficiently. This fantastic feature greatly reduces the need for manual intervention during the upscaling process. Simply gather the videos you wish to upscale in a folder and select that folder. From there, Pixbim Video Upscale AI will handle the task for you.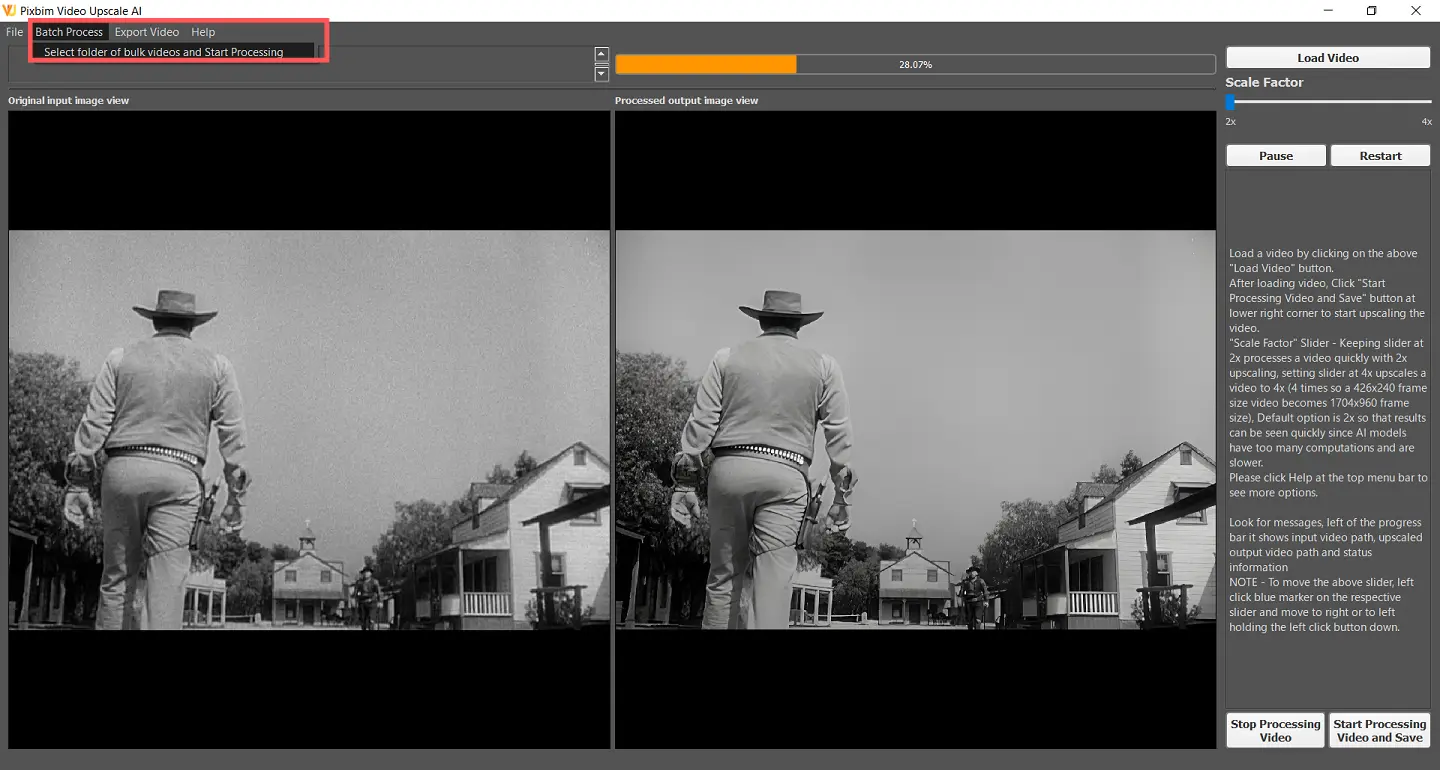 Pixbim Upscale Video AI is an affordable option for users, with a one-time fee of only $79.00.
Download free trial Video Enhance AI
Additionally, our software provides free regular upgrades and has no seasonal subscription fees, making it an excellent long-term investment for users. We also offer a 7-day free trial version for users to test out the software before purchasing.
Our conclusion
As you can see, Pixbim Upscale Video AI exceeds all of the criteria that a video enhancer AI tool should fulfill. With Pixbim Upscale Video AI, you can enhance the quality of your videos online by yourself, without any hassle.
More from Pixbim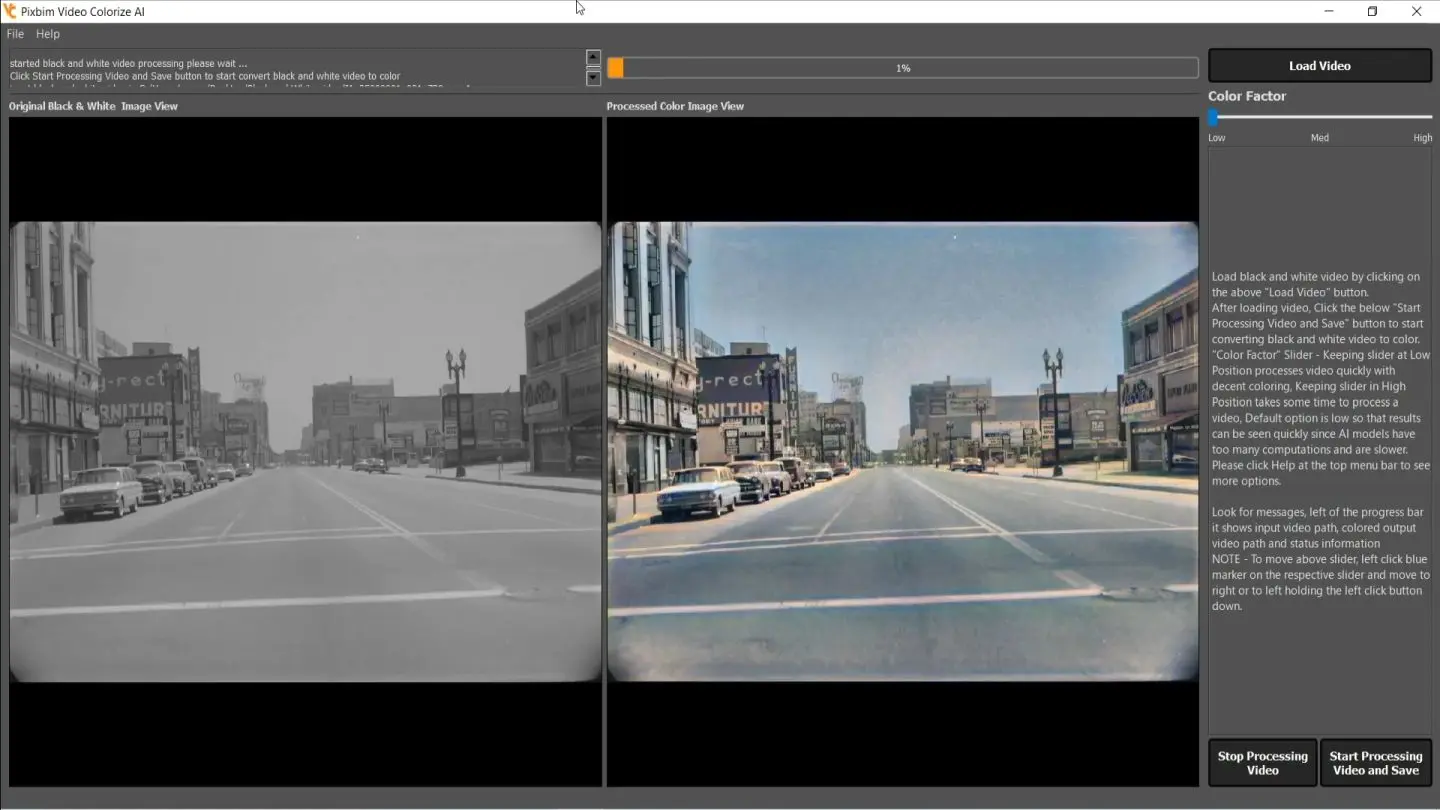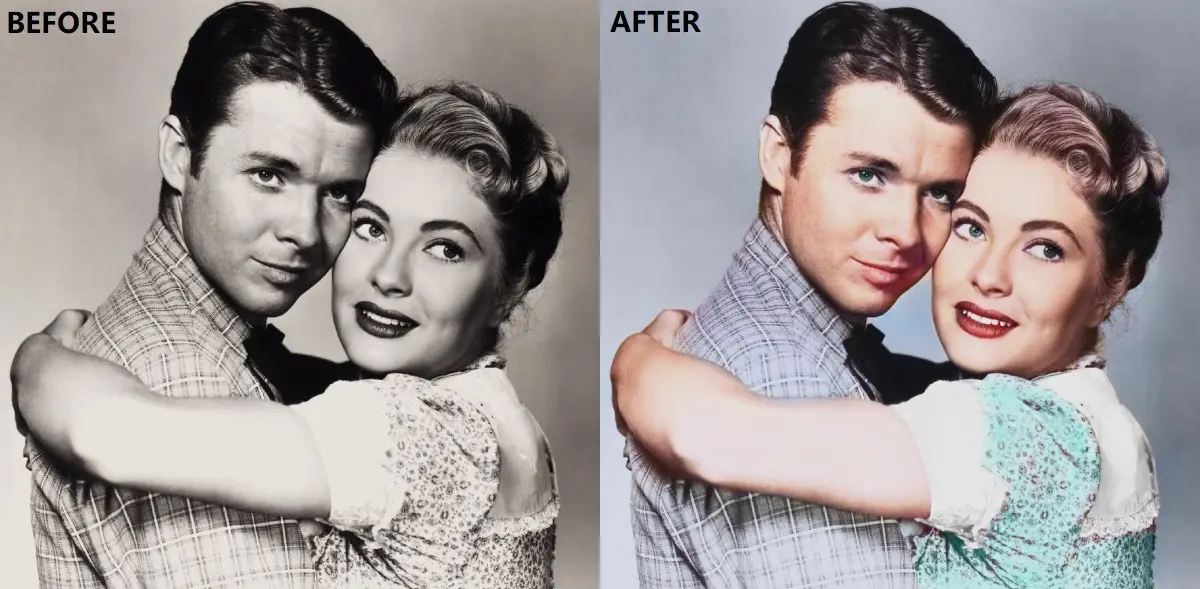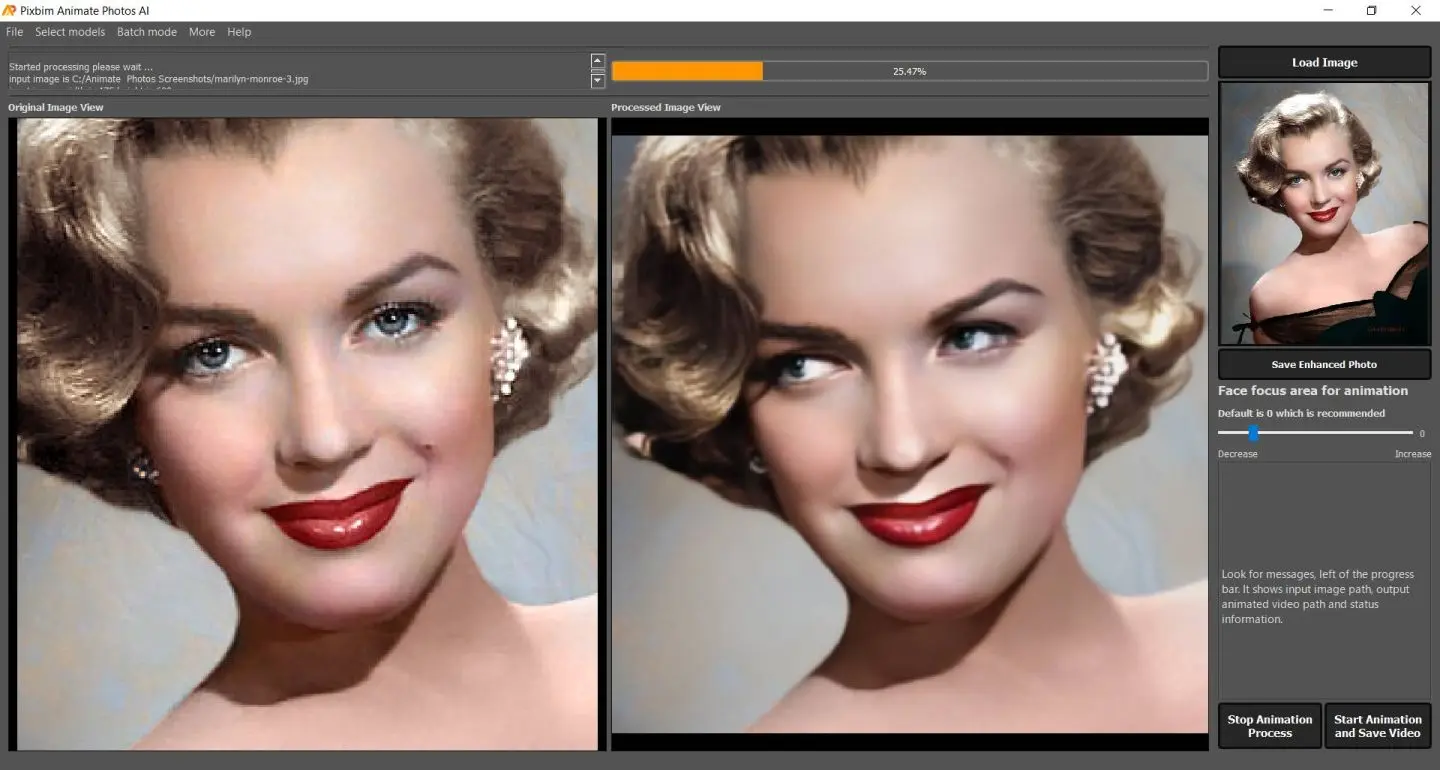 Join to receive notifications about free product upgrades, Learn more about Pixbim's innovative ways to solve problems