The Best Video Remastering Software : Pixbim Video Upscale AI
Searching for the best video remastering software?
Look no further than Pixbim Video Upscale AI!
With its artificial intelligence capabilities, this software can easily turn low-resolution videos into mesmerizing high-definition output videos.
So, if you want to enhance the quality of your existing video footage, let Pixbim Video Upscale AI handle all the work of video remastering for you, making them look stunning
Take your videos digitally to the next level with Pixbim Video Upscale AI!
This revolutionary tool is powered by cutting-edge algorithms, enhancing and sharpening videos without compromising quality.
Enhance your video resolution today for a crisp, clear viewing experience - you won't believe the difference it can make! Moreover, it includes unique features like batch processing and scale factor, which position it at the forefront of today's video digital remastering software.
Pixbim Video Upscale AI is an unbeatable solution for remastering your old footage and videos without breaking the bank. It provides a top-notch solution for improving your video quality! You can even get your hands on a 7-day free trial version to try out all its features before buying the full edition. so, if you seek a combination of affordability and excellence, this program is the ideal solution for you. Get a taste of the free video remastering software by downloading the trial version and exploring its capabilities.
Download Free Trial Video Upscale AI
Moreover, anyone, whether new or inexperienced, who wants to digitally remaster their favorite vintage video collection can achieve professional-looking results right away. This digital video remastering software offers a unique 'One Click Output Video' feature that can instantly upscale your video quality with just a click.
Now, we'll explore the features of this remarkable video remaster software program in depth;
let's get started.
Features of Pixbim Video Remastering Software Program
Pixbim Video Upscale AI is the perfect digital video remastering software and has several remarkable features. Using sophisticated algorithms, it can enhance your videos in terms of resolution with micro details, thereby delivering outstanding results.
One-time fee and lifetime subscription.
If you're a video producer or an amateur content creator looking to upgrade the quality of your videos, Pixbim Video Upscale AI is an essential tool. Pixbim's remastering program offers a one-time payment option, making it the most affordable video remastering software program in the market with no additional seasonal subscriptions for a lifetime
Transforming the digital video remastering software market - Pixbim Video Upscale AI, a true revolution!
With improved detailing, there's no better way to create high-definition videos at such an affordable price. With Pixbim Video remastering program, you will have full access to all its amazing features and functions just by paying a single-time fee. Revitalize old, dull videos with the Pixbim digitally remaster video software available for purchase.
No Subscription Fee
Forget monthly subscriptions or additional expenses!
Pixbim Program stands out with its unique advantage of no monthly or yearly subscription fee, saving users a significant amount of money. Moreover, being an offline video remastering software eliminates the need for renewing periodic subscriptions, allowing users to access the software at any time and create better video content hassle-free. Download the video remastering software free trial version.

Download Free Trial Video Upscale AI
Free Regular Upgrades for the Users
This efficient video remastering software program offers regular complimentary upgrades to its users, with no extra fees or charges incurred. Every upgrade is absolutely free, allowing users to enjoy the latest enhancements. Whether you're a beginner or experienced, Pixbim remastering software provides convenience and comprehensiveness for mastering high-quality visuals. Effortlessly transform your media into extraordinary results with minimal time investment and stay up to date with the technology.
Batch Mode Option
Say goodbye to long hours spent on upscaling!
Transform your collection of old recordings into stunning crystal-clear digital creations effortlessly with Pixbim Video Upscale AI. This revolutionary video remaster software program introduces a feature called batch processing. Instead of manually upscaling each video which is very maneuvering, users can simply save all the old videos they want to digitally enhance in a designated folder. Once the folder is selected, Pixbim will automatically scan and process all the videos one by one, allowing users to focus on other tasks or relax. You can even leave the computer and go to bed, and by morning, wake up to a breathtaking collection of remastered videos while enjoying your morning coffee. Make a try and remaster your old low-quality videos into life.
100% Privacy assurance since it's a standalone software
Pixbim Video Upscale AI is a top-notch video remastering program, designed for maximum security and privacy. It guarantees that none of your video data will be stored online and stands out as the best remastering software available in offline mode, compatible with desktops and laptops. The software runs and stores the output video on your PC or Laptop.
Moreover, with Pixbim's standalone video remastering software, you can rest assured that you won't lose any content in a cloud-based system that requires a monthly subscription. The results offer professional-grade visuals without distortion. Remaster your output exclusively on your local system, ensuring your content remains 100% private and secure.
Ease of use
Prior knowledge is not required for using our software program. With Pixbim's 'video digital remastering software, remastering your videos becomes effortless. Regardless of your video-making expertise, you can effortlessly remaster old videos with the help of Pixbim Video Upscale AI's user-friendly feature. This remastering software simplifies transforming mediocre clips into full HD resolution with one click! Thanks to its intelligent AI technology, just press one button to attain vivid colors and clarity. It is so convenient that anyone can quickly learn how to produce outstanding videos with a few clicks!
Scale Factor
This digitally remaster video software comes with a fantastic feature called scale factor. With just a few clicks, you can transform an SD video into an HD one, making the remastering process much easier. This feature allows you to upscale videos up to four times their original resolution, resulting in high-quality remastered videos suitable for creating great content.
In the past, attempting to improve low-resolution or outdated videos was a challenging task, but thanks to efficient features like scale factor and batch mode remastering, this software takes video enhancement to the next level. The ai algorithm ensures frame-by-frame upscaling with impeccable clarity, eliminating noise and distortion. With this revolutionary video remastering software, transforming old footage into stunning content for modern screens has never been easier.
a) What does our Pixbim video remastering software do?
Pixbim video remastering software is a robust program that harnesses advanced AI algorithms to elevate the resolution of your old footage and videos. Even when the video quality is below 144p or even low pixels, this powerful tool can produce crystal-clear HD output with ease through its One-Click Output Program.
Using deep learning technology, Pixbim performs frame-by-frame enhancements, seamlessly incorporating minute missing details into the picture. The result is a visually stunning experience with high-quality visuals free from noise and distortion.
This tool also offers a variety of features that make it easy to customize your visuals, including sharpening, scale factor, and more making it the best video remastering software in the market.
b) How well does Pixbim video remastering software perform?
Many users aspire to digitize their precious family footage and old videos. Some of the videos might be centuries old. They attempt to capture the video and audio digitally through some capturing device and synchronize them using various software solutions. However, the final output often falls short of expectations. Transferring old video tracks to a digital format is a challenging task, requiring precise and seamless synchronization to ensure the best results.
In many cases, enhancing software fails to deliver the desired output, leaving users disappointed. However, our digital video remastering software shines through, regardless of the video quality. It provides a clear and impeccable output, preserving every intricate detail with perfection as it converts videos into many frames and our robust ai algorithm compares and enhances the frame-by-frame without sacrificing the minute details in the videos. Users can trust our software to deliver outstanding quality and retain all the precious details, leaving no room for disappointment at any point in time.
c) What makes Pixbim video remastering software exceptionally impressive?
Our product stands out due to its robust ai algorithm, which has undergone extensive learning. Additionally, Pixbim regularly incorporates customer feedback to address their pain points. As a result, we have introduced remarkable features such as 'Scale Factor' and 'Batch process' options, enhancing video quality and saving time.
Not only does our video remastering software preserve the quality of videos, but it also outperforms other video remastering programs in terms of efficiency and accuracy. With unparalleled capabilities, it ensures superior results, setting it apart from the competition.
If you're searching for software that basically cares about all your video remastering aspects, then Pixbim Video Upscale AI is an ideal deal for you. Its artificial intelligence technology and continual free upgrades make remarkable outcomes with every use! You can have confidence that your videos stay current with its newest features and updates with free lifetime validity.
Don't miss out on this one-of-a-kind experience; invest in our Pixbim video digital remastering software today.
d) How our product purchase exceeds the customer's expectations?
The customer's expectations are surpassed through testing and the realization of their desired videos. As a result, your happiness levels will soar, and a wide array of possibilities await that go beyond your initial expectations. With its exceptional features and benefits, Pixbim hardly ever leaves the customer disappointed. Regular free upgrades are provided to keep up with the rapidly changing technology and most advanced features. Plus, take advantage of this unbeatable offer: Give it a try for our 7 days video remastering software free trial before buying!
Download Free Trial Video Upscale AI
Our product is the best option for customer happiness. There are no obligations, and you only need to pay a single fee. Plus, we also offer a try-before-you-buy option. Plus, we offer something beyond expectations - an incomparable experience at a most affordable price that few can rival! That's precisely why selecting our Pixbim video remastering program is the smart choice if you want to get the best value for your money.
Exploring the Functionality of Pixbim Program's Features
what is a batch process and how it works?
The batch-processing feature is one of the key strengths that sets Pixbim as the best video remastering software option in the market. With this feature, users can save a considerable amount of time and effort by avoiding manual intervention. Whether you are a film archivist dealing with a large collection of videos or an enthusiast looking to enhance video quality in bulk, the batch mode offers the perfect one-click solution to accomplish the task efficiently.
Here are the steps that enable you to remaster your collection of low-quality videos with just one click.
Step 1: Try to arrange all the videos which need to be remastered for your needs and make them available in a folder
Step 2: Click the 'Batch Process' option at the menu bar which is at the top of the Pixbim Video Upscale AI Software.
Step 3: Select the folder where you have arranged all the videos which need to be remastered.
Step 4: Enjoy the output. All the output videos which are remastered will be saved in the same folder.
Export Video
Remastering entire videos can be a tedious and time-consuming task. You have to wait for some time. The 'Export Video' option, will save a part of the videos while the video remastering process is running. You can preview a sample of the result before the entire video is remastered.
Help
'Help' is an option available in Pixbim video digital remastering software for directing the users to know some of the details. The help menu contains options like 'License Activation' to activate the software. The 'About' option is very useful for identifying the version you are using. This way, users can easily find out their current version and update to the newer one. The updates availability can be found out in our 'QUICK HELP & DOWNLOADS' section on our official website
The 'Help' option also shows the usage of CPU cores while running the software. It is recommended to enable 'Use single CPU core' for best video remastering performance.
What is 'Scale Factor' and how to apply 'Scale Factor' slider to achieve a higher degree of video enhancement?
The 'Scale Factor' is a feature that allows users to determine the degree of video enhancement for the input video. It means that if a low-quality video is introduced into our video remaster software, the output will be enhanced by twice the number of pixels. This can be achieved using the 'Scale Factor' slider. This slider is very straightforward and simple to use.
The 'Scale Factor' offers two options where the user can stick with the default value of '2x' for remastering a video. In this case, the output video will be enhanced twice the resolution of the input. However, if the user desires more enhancement, they can move the 'Scale Factor' slider to '4x,' which is the highest enhancement value. In this scenario, the output will be improved four times more than the input, leading to a significant increase in clarity and resolution.
For instance, a 426x240 video will become a 1704x960 frame size. Keep the 'Scale Factor' Slider to the default option '2x' for quick output, since AI models have too many computations which makes processing slower
Tutorial: Learn how to remaster a low-resolution video to a HD videos using Pixbim video remaster software.
Step 1- Drop or Loads the Video.
Select the input video which needs to be remastered or enhanced. The below screenshots show what are the way, we can import video, either you can drop the video into the software or load the video by clicking the 'Load Video' button.
Step 2 - Load the Video from the Targeted Location
Surf into your system and select the input video from the target location and open it.
Step 3 - Start Processing and Save the Video at the targeted Location
Click 'Start Processing Video and Save' and save the video into your preferred location. The output video needs to be saved earlier before starting the video remastering process.
Below, you can find a collection of helpful screenshots taken during the processing and downloading of the upscaled video output
The below screenshot shows extracting the frames from input video
The screenshot below displays the processing screens, showing both the input and output during the process.
The screenshot below shows the progression bar reaching 100%, indicating that users can now access the output.
Final Thoughts
Pixbim video remastering software is the leading technology for transforming low-resolution videos into high-quality, pixel-rich output. This sophisticated video remaster software works on artificial Intelligence algorithms to ensure that each clip part stays intact while enriching the resolution without any noise and distortion. Additionally, free upgrades keep you in tune with the most recent breakthroughs to guarantee an unforgettable viewing experience!
Best of all, this cutting-edge program is unbelievably easy to use. Plus, you can test it out for seven days cost-free! If your goal is to maximize the value of your video-enriching experience and surpass expectations, then Pixbim Video Upscale AI is the perfect selection. So, why wait? Give our video remastering software free version a try, and witness how this revolutionary program will revolutionize your videos.
More from Pixbim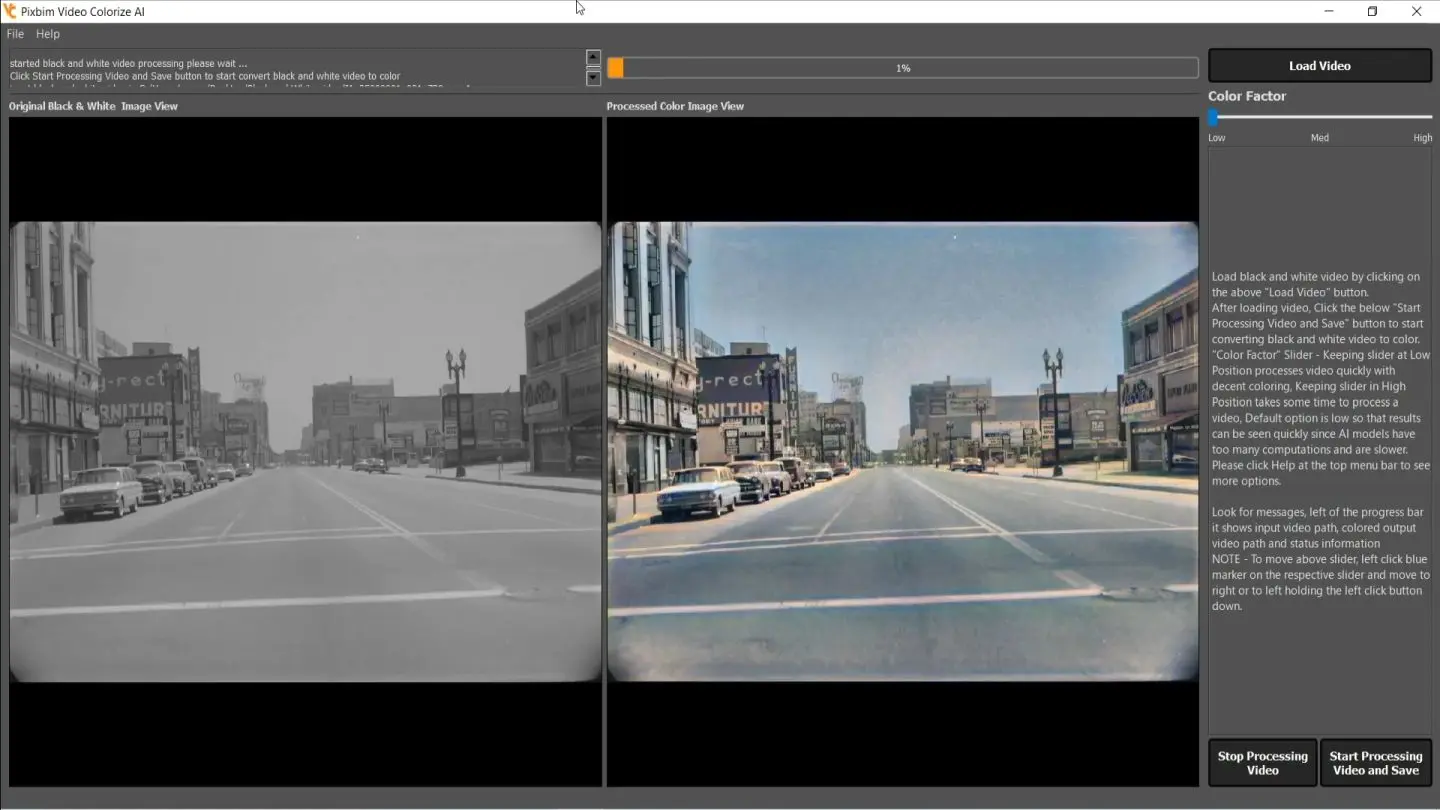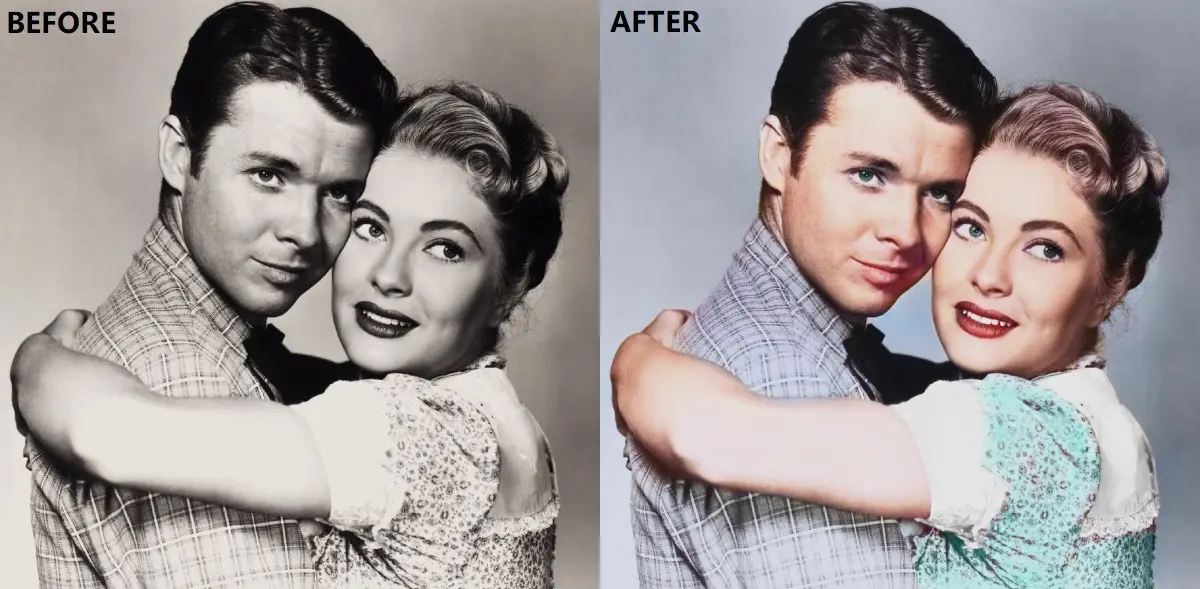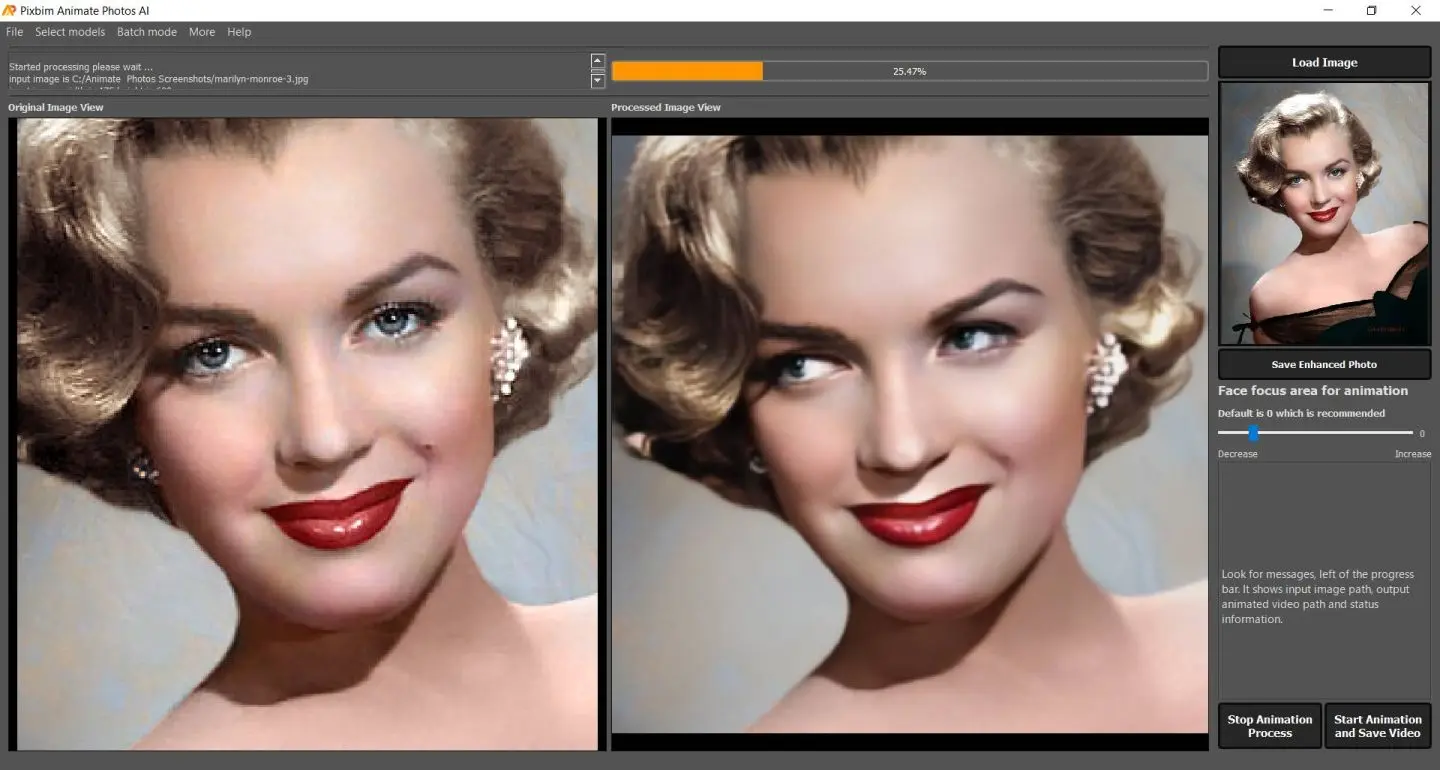 Join to receive notifications about free product upgrades, Learn more about Pixbim's innovative ways to solve problems